How Has Tor Helped You? We Need Your Stories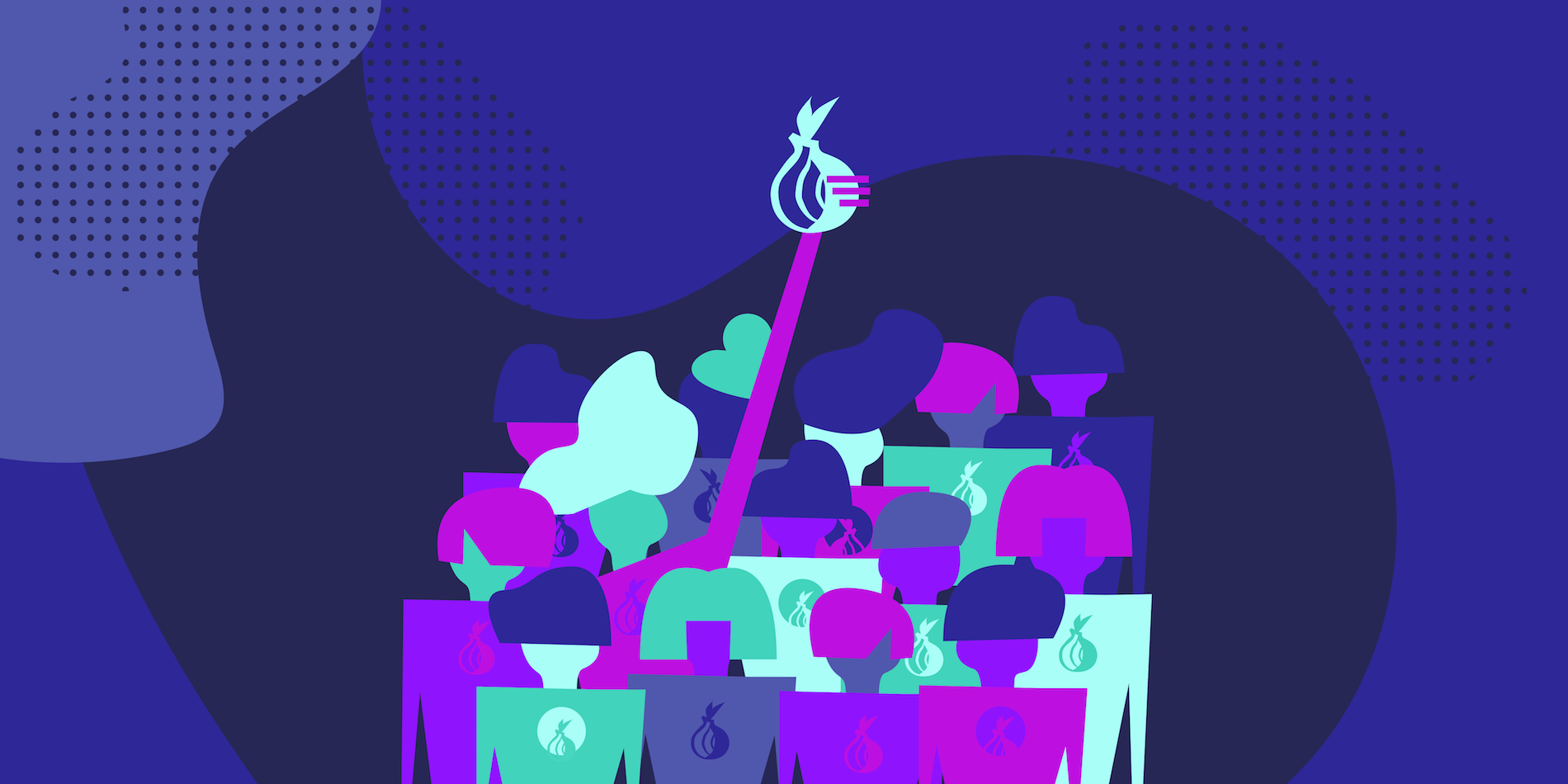 It's an understatement to say a lot has happened related to privacy and freedom online over the past seven years! Surveillance and crackdowns on free speech have increased around the world, and vast amounts of personal data have been collected and sold. Tools like Tor are needed more than ever to allow people to browse the web freely and privately.
It's been seven years since we last asked, so we want to know: What do you use Tor for? Why do you need it? What has Tor done for you? What could have happened if you weren't able to use Tor? We need your stories!
We know these examples exist, and we reference them in our talks around the world, but these stories are more powerful when they come as a quotable personal narrative from you.
Here are some examples of stories we're interested to hear you tell:
Censorship circumvention. Has Tor helped you access social media or critical resources when they were blocked by your government or ISP? What kind of consequences could you have faced without Tor?  
Political organizing. Has Tor helped you organize a protest or share political resources when doing so without Tor could've been dangerous?
Coping with domestic abuse or stalking. Has Tor helped protect you from an abusive relationship or helped prevent someone monitoring your activity?
Curtailing surveillance. Are you an activist who has used Tor to protect yourself from surveillance online?
Medical research. Has Tor helped you research a medical condition without fear of corporate profiling on you or your loved ones?
Journalism. Has Tor helped you communicate anonymously with sources or conduct controversial research?
Whistleblowing or anti-corruption reporting. Did Tor help you submit details of corruption without putting yourself at risk?
If any of these apply to you, or if you have another story to share, please let us know!
Your stories will help us:
Demystify Tor to the general public
Reach more people who could benefit from Tor's protections
Help our funders justify their support of Tor to their boards of directors
Raise funds from new sponsors and individual donors to diversify our funding and ensure Tor remains independent, robust, and secure
We would like to share these stories on social media, on our website, in materials about our work, and in conversations with potential users and supporters. You don't have to tell us your name, but if you do (or you contact us in a way that reveals it), we won't use it without your explicit permission.
Please use caution when telling us the details of your story. If too many details could reveal who you are and put you at risk, please leave that information out. Do not respond to this request if it could put you in danger.
That said: Why do you use Tor? Since we designed Tor with privacy in mind, we can't know unless you tell us.
How To Share Your Story
There are several ways you can tell us how Tor has helped you.
Please be as specific as you can without putting yourself at risk.
Thank you!
** Update February 2019: The latest version of our survey can be found at https://survey.torproject.org/index.php/771942 and http://bogdyardcfurxcle.onion/index.php/771942 **
> I might switch to GNU/Linux soon, install a free distribution approved by the fsf (free software foundation).
You might also want to try Tails (see tails.boum.org), which offers an easy way to try Linux without committing yourself to the effort of installing a new OS on your laptop and PC.
Tails is a complete Linux OS, based on Debian, which can be booted from a USB stick (convenient) or R/O DVD (safer), which includes the latest Tor Browser (with extra protections against software glitches possibly deanonymizing you), as well as LibreOffice (FOSS clone of M$ Office) and other utilities, but which also has the very important "amnesiac" property that Tails tries to leave no traces on the hard drive of your PC or laptop of your activity. This can be a life-saver for whistle-blowers, journalists, political dissidents, union organizers, political campaign staffers, human rights workers, medical aid workers, social justice advocates, UN weapons inspectors, civil rights violations investigators, etc. Also perfect for the undercover cop embedded in a narcotics gang (see the post up above), and for brave MX citizens who report on the appalling cartel violence in cities like Ciudad Juarez (greater death rates than the death rate from terror bombings during the worst of post-US-invasion civil war in Iraq, but unlike that horror rarely mentioned in the US press).
Useful both for safer browsing (modulo a long standing issue re guard nodes which is slowly being addressed, and an issue with gaining good entropy which is a problem for "amnesiac" OSs), and for off-line activity (e.g. writing a human rights report while "in-country"). I have found that rebooting often to switch between on and off-line Tails sessions is not as inconvenient as it may sound, it simply requires a small amount of organization and discipline.
The only fsf-approved distro I know of is Trisquil, and it's not very popular and so probably hasn't been pounded on and hardened like, say, Debian. Also Trisquil isn't necessarily designed with extensive security features. Thus I would highly recommend to you Qubes OS with a Whonix VM. It's not fsf-approved, but there's a bit of a tradeoff between privacy and security here. It depends on your threat model. To me, it's more important that an adversary's malicious payload be contained withing a Qubes VM, than to worry that my WiFi card's driver might be spying on me or something. However, really any GNU/Linux will offer better privacy (and probably security) than Windows, so the choice of distro isn't all that important.