Strength in Numbers: There Are Many Ways to Give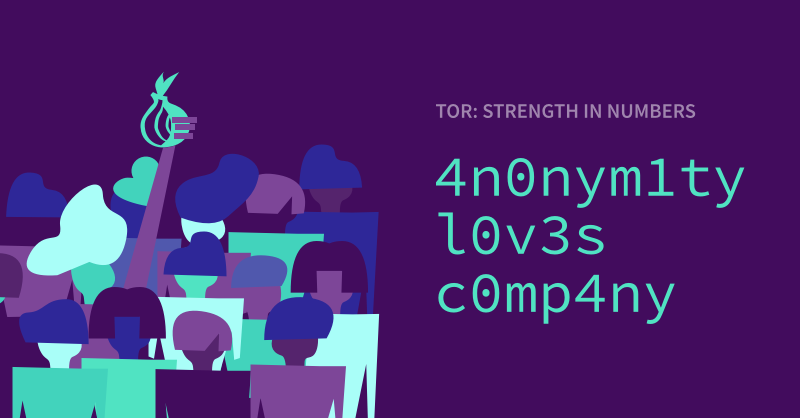 This post is one in a series of blogs to complement our 2018 crowdfunding campaign, Strength in Numbers. Anonymity loves company, and the internet freedom movement is stronger when we fight together. Please contribute today, and your gift will be matched by Mozilla.
Over the past few weeks, so many of you have joined together, dug deep into your pockets, and donated. There really is Strength in Numbers, and with Mozilla's match, you have helped us raise over $133,000 to protect the privacy of millions around the world.
If you have already given--thank you! If you are unable to donate right now or are just looking for additional ways to help the Tor Project, here are some ideas:
Teach your friends and family about how they can protect their privacy with Tor. We have heard from parents about how they use Tor to keep their children safe online.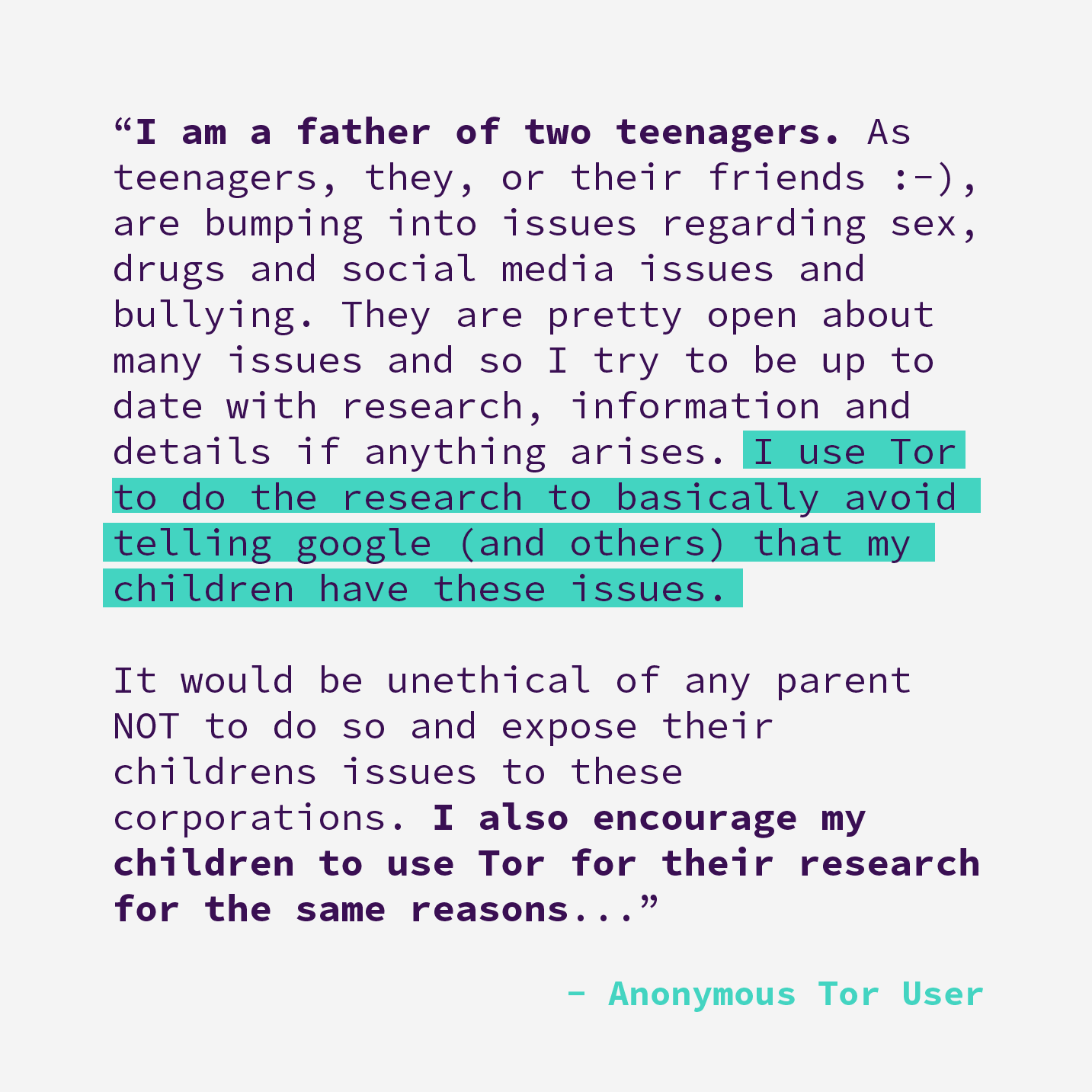 Consider gifting this year's t-shirt. As you can see, my kids are proud to wear their Tor swag. You can show how hip you are while knowing that you are helping people everywhere protect their communications online. Be sure to order now, because delivery can take a few weeks.
The Tor Project has received $8,840 so far from AmazonSmile. If you buy from Amazon, please consider using smile.amazon.com and making the Tor Project your designated charity.
If you make a purchase from Humble Bundle, 5% of your purchase can be routed to Tor. Use this link to get started.
If you have already given to the Tor Project this year, your employer may match your gift. Check here to see if your employer has an established program, and if they don't, consider asking if they'll add matching as an employee benefit.
Consider donating through avenues other than cash, like cryptocurrency, stock, or IRA distributions. Contact giving at torproject dot org, and we will help facilitate these gifts.
Name the Tor Project as a beneficiary in your will or other estate plans. Again, contact giving at torproject dot org and we can provide you with additional information.
Join the fight for privacy, security, and freedom online. There is Strength in Numbers, and the internet freedom movement is stronger when we fight together.