A better internet is possible. I've seen it.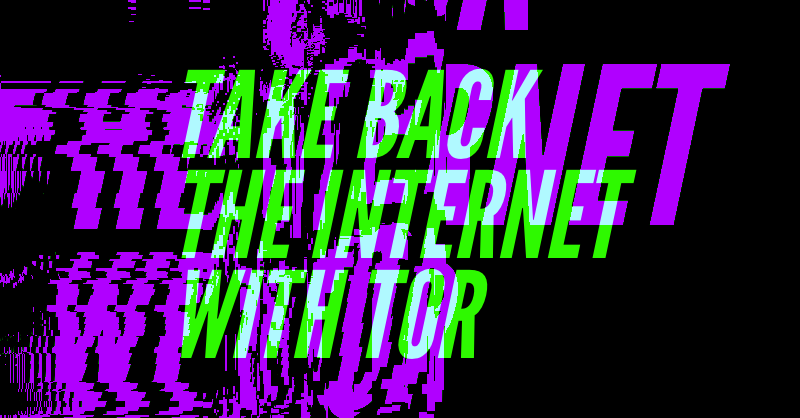 Surveillance, censorship, and tracking run rampant online. By supporting and using Tor, you help to take back the internet.
 
I know that a better internet is possible. In fact, it once existed. I started using the internet in the mid-90s, with a dial up connection in my family's house in Brazil. Even though my parents didn't have a lot of extra money, they wanted to make sure that my siblings and I had a chance to explore the internet. I loved getting online because I could go down an infinite rabbit hole of hyperlinks, learning and discovering new things, and I could talk to all kinds of people without having to reveal my real name or my real identity. Who I was in the physical world didn't matter when I got online.
 
My interest in the internet transitioned easily from user to service provider. My first big project was running free software that allowed anyone to publish news (articles with full media support, video, audio, and photos) without having to create an account. You could use any name you wanted—and whoever hosted these sites wouldn't log the IP addresses of the people publishing content.
 
These sites were used by millions of people, and they existed pre-social media. This particular form of the internet—with its decentralized, untraceable flow of information and connections—allowed for an incredible exchange of ideas, conversation, and news. Its openness is part of the reason so many of us fell in love with computers in the first place. But this model didn't remain the dominant system.
 
When powerful entities recognized that huge profits could be made online, the technology that made up the internet was co-opted to form a centralized system, comprised of traceable, 'self-centered' interactions. The decentralized vision of the internet faded from the consciousness of the general public.
 
As such, less than a decade ago, conversations about preserving privacy online often led to the rebuttal, "I have nothing to hide, why do I need privacy?" But that's changing. On a societal level, we're starting to feel the chilling effects of massive, coordinated data collection and its abuse. How it can be used to manipulate, misinform, and isolate us.
 
We're beginning to understand that privacy isn't about hiding bad things, but that it's about protecting what defines us as human beings, who we are. Our day-to-day behavior, our personality, our fears, our relationships, and our vulnerabilities.
 
The concept at the heart of the Tor Project—Onion Routing—was first conceived around when I started using the internet. Today, the Tor Project is a global nonprofit organization, and the Tor network brings the private internet to an average of 2.5 to 8 million people every single day. While the centralized internet has advanced, so has the decentralized alternative. And now, we're seeing more and more people turn to Tor, knowing that we can offer them the privacy they deserve.
 
As we watch the tide of public awareness turn, it's clear there is a unique opportunity ahead of Tor. Now is the moment to take back the internet. 
 
How do we actualize a more private, decentralized, equitable internet? It will take a lot of work and a unified vision. It takes preparing the Tor network to handle more users by scaling the network and improving its performance metrics. It takes the Anti-Censorship team working on circumvention solutions that are difficult and expensive for censors to block, but easy for us to deploy and scale. It takes the Tor Browser, Community, and UX teams working together to make Tor more accessible to the people who need it the most.
 
None of this is easy. We have a lot of challenges ahead of us. But it will be worth it. Not for us— but for the internet we believe is possible. And we can't do this alone. Your support is critical.
 
If you make a contribution before December 31, 2019, Mozilla will match your donation, dollar-for-dollar.

Now is the time to take back the internet and support the Tor Project.