TorBirdy 0.2.4 is released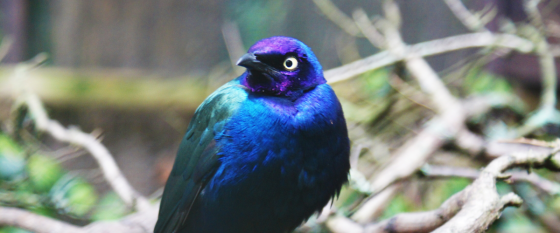 Photo by Adam Jones. License: CC-BY-4.0
TorBirdy is an extension for Mozilla Thunderbird that configures it to make connections over the Tor network. TorBirdy automatically enhances the privacy settings of Thunderbird and configures it for use over Tor -- think of it as Torbutton for Thunderbird.  
We are pleased to announce the tenth beta release of TorBirdy: TorBirdy 0.2.4. All users are encouraged to update.
This release adds support for Thunderbird 58 and 59, fixes a bug in Thunderbird that leaks the installed dictionary language using the "Content-Language" header (for more information see Bug 22484), updates the Enigmail keyserver settings, and adds new translations.
Enigmail Keyserver Communication
In the past, keyserver communication with Enigmail and TorBirdy has been broken because of the requirement of a HTTP proxy. Modern GnuPG provides a use-tor configuration option to route all network access over the Tor network and starting with this version, TorBirdy will assume that you have the setting configured in your dirmngr.conf file (see the steps below) similar to the approach followed by Tails, and if not, keyserver communication will fail-safe.
To make sure that keyserver communication works with Enigmail and TorBirdy 0.2.4, edit your ~/.gnupg/dirmngr.conf and add the line use-tor. (This works for both the Tor daemon running on 9050 and Tor Browser running on 9150.) For more information about the use-tor mode, refer to the GnuPG manual. For Windows, refer to the Gpg4win manual to find the configuration files.
If you are using TorBirdy for the first time, visit the wiki to get started.
We would also like to take this opportunity to acknowledge the work of the active translation community on Transifex that has made it possible to ship TorBirdy in more than 30 languages (assuming 100% translated strings.) Thank you for your contributions.
There are currently no known leaks in TorBirdy but please note that we are still in beta, so the usual caveats apply.
Here is the complete changelog since v0.2.3:
0.2.4, 02 April 2018
* Bug 22484: TB 52+ leaks installed dictionary
* Bug 22944: Disable fetching site icons
* Bug 23148: Invalid GPG keyserver options in Enigmail
* Added support for Thunderbird 58 and Thunderbird 59
* Update translations, adding all supported languages from Transifex
We offer two ways of installing TorBirdy: by visiting our website (GPG signature; signed by 0xB01C8B006DA77FAA) or by visiting the Mozilla Add-ons page for TorBirdy.
Please note that there may be a delay -- which can range from a few hours to days -- before the extension is reviewed by Mozilla and updated on the Add-ons page. 
The TorBirdy package for Debian GNU/Linux will be uploaded shortly by Ulrike Uhlig.