Tor's Open Hack Days (Mexico City)
-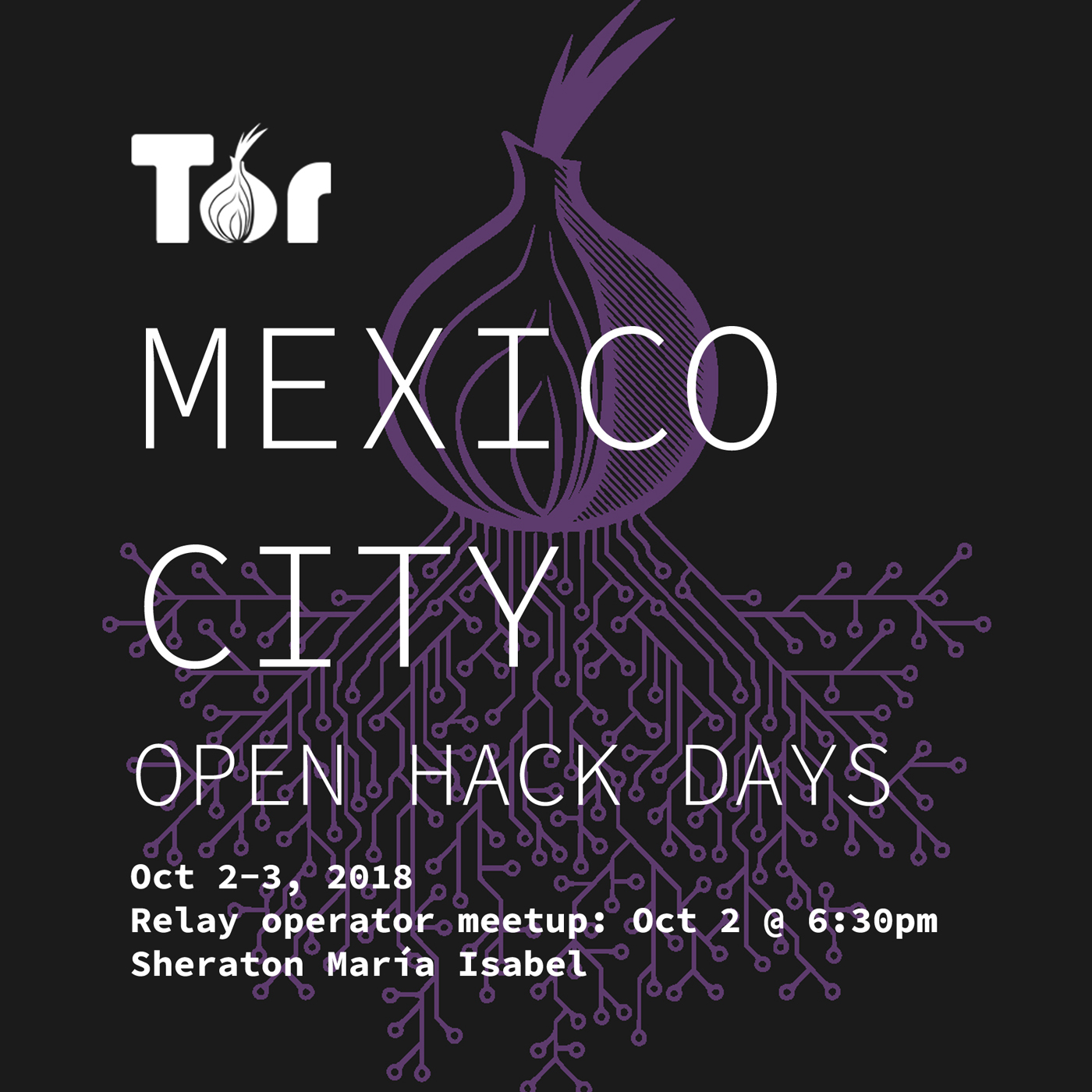 Tor folks from around the world will convene in Mexico City for one of our biannual meetings. We'll discuss the future of Tor as an organization and decide what protocols and features to focus our efforts on. It's a chance for the various distributed teams at Tor to spend some time face-to-face and figure out what to work on in the coming months and years.
As part of this meeting, we're also having two open hack days everyone is welcome to join. The open days for the Mexico dev meeting will be Tuesday, October 2, and Wednesday, October 3 at the Sheraton María Isabel.
We're also having a relay operator meetup Oct 2 @ 6:30pm.
More info: https://blog.torproject.org/hack-us-mexico-city-hackea-con-tor-en-mexico