Expect More From Tor in 2019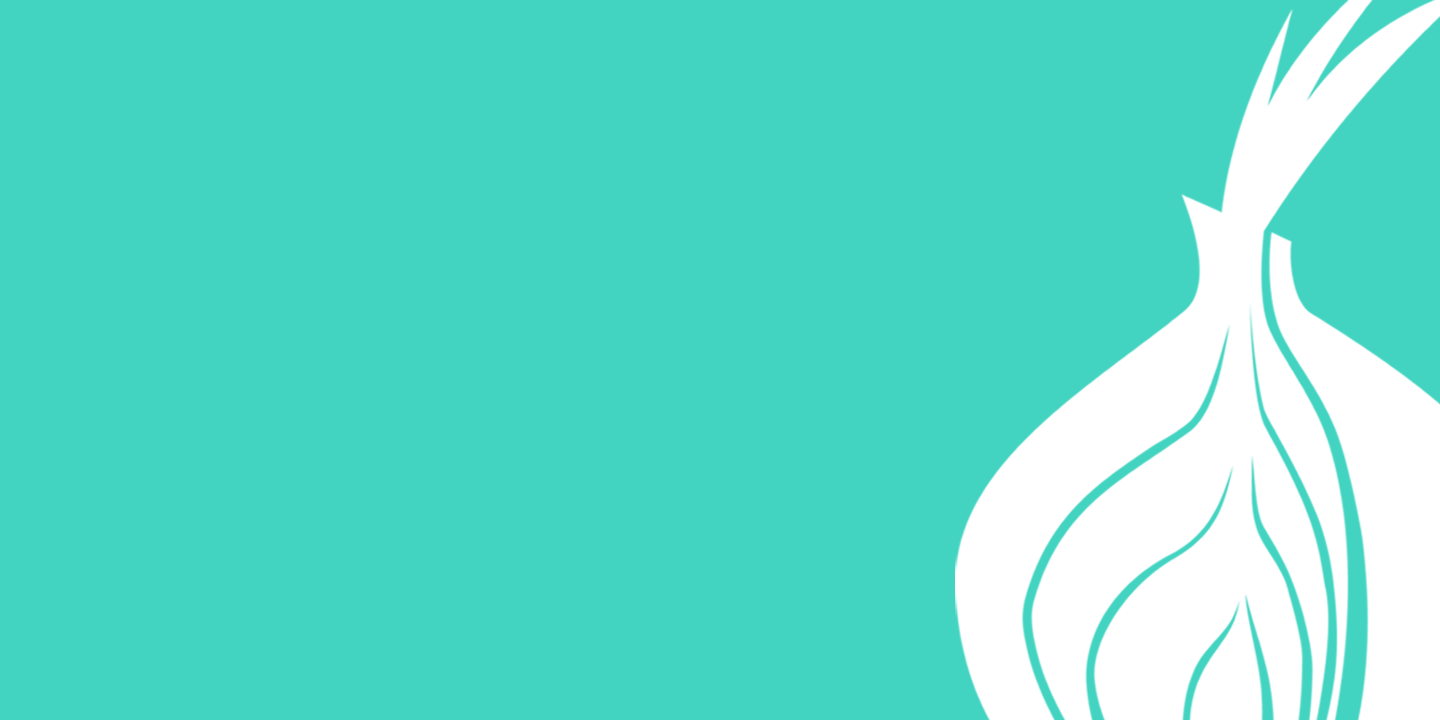 The Tor Project achieved a lot in the last year. We spent 2018 fighting for the fundamental human rights to privacy and freedom online and made our software more accessible than ever before.
In the last year, a significant shift took place in the public understanding of how big tech handles our sensitive, personal information, and how these companies build tools that further censorship in repressive places. For instance, Google's leaked plans to launch a censored search engine in China were met with global protest. The world is watching.
At the Tor Project, this is an important moment in time. More people are looking for solutions to effectively protect their privacy. 93% of the people we met doing 1:1 usability studies said they knew they needed some protection online. More people need robust censorship circumvention tools as internet freedom declines around the world. More people understand the risks that come from surveillance as the business model of the internet. And we have been working hard to make Tor more accessible than ever before with the goal that anyone online can enjoy the protections our software provides.
In 2018, we:
Gave Tor Browser a UX overhaul with the launch of Tor Browser 8.0, making it easier and friendlier to use than ever.
Made it easier for people in countries that censor the internet and censor Tor to circumvent censorship with the ability to fetch bridges from inside Tor Browser.
Localized Tor Browser into 9 previously unsupported languages, bringing the number of available languages to 25.
Launched the alpha version of Tor Browser for Android.
Improved our Core Tor code for mobile devices, optimizing its performances and making it easier for third party mobile apps to embed Tor.
Traveled to meet our users face-to-face and get feedback without using popular and invasive data-collection practices.
Improved the security of v3 onion services with the vanguards add-on.
Published 10 research reports through OONI on censorship and network disruptions happening around the world.
Pulled in a record number of donations as we reduced our reliance on government funding. We received donations from 115 countries around the world.
Said goodbye to Shari Steele, who helped usher the Tor Project into a new stage of organizational maturity, and welcomed our new Executive Director, Isabela Bagueros.
These developments, plus the reality of threats everyone faces online, make 2019 the year to try Tor.
In 2019, our work is cut out for us. Online censorship has continued to increase around the world, particularly during political events like elections and protests, and surveillance capitalism is flourishing. We know our work plays an important part in ensuring that people fighting back against injustice are able to stay safe online, and we are ready for the challenges ahead.
To meet those challenges, this year we will:
Launch the stable version of Tor Browser for Android, the first official version of Tor Browser for mobile devices.
Improve the battery and memory consumption of Tor software.
Offer even more localized Tor resources and support.
Launch an overhaul of our website which matches our styleguide and features multiple portals for improved navigation.
Continue to diversify our funding sources.
Work with our newly formed anti-censorship team to address the rising demand for more reliable means of circumventing censorship where Tor is blocked.
Reach out to more communities in the Global South, training them on Tor and capacitating more people locally to become trainers themselves.
And there's more to come.
If you want to help out, there are many ways to get involved with Tor. Run a relay to make the network faster and more decentralized, collect evidence of internet censorship by running OONI Probe, get your local library involved with the Library Freedom Project, or learn about each of our teams and start collaborating. You can also stand up for the universal human rights to privacy and freedom and help keep Tor robust and secure by making a donation.
To keep up with our progress this year, and to receive updates and opportunities to get involved, subscribe to Tor News.
I would add Sen. Ron Wyden to your list of Congress people to consider contacting, and I would add the Freedom of the Press Foundation (they and ProPublica have an onion service!) to your list of organizations.
But, to Tor Project:
Research each Congress person beforehand, and before contacting anyone, be mindful that sometime before July 2016, readable access to the email inboxes of over 42 Democrats in Congress and of members of the House Democratic Caucus was given -- against House rules -- to 5 sysadmins, one of whom, Imran Awan, was a staffer of Rep. Debbie Wasserman Schultz (D-Fla.). The access was discovered and reported by House Inspector General Theresa M. Grafenstinein in July 2016 but was kept quiet and stalled by the leading members of both the Democratic and Republican parties, even from their members in Congress, through the 2016 presidential election until January 2017 when her report was released and the sysadmins' privileges were revoked. Grafenstine was unanimously appointed in 2010 by the leaders of the two dominant parties in the House (when the Democratic party held Congress and the presidency), and the office of Inspector General is nonpartisan. Schultz accused investigators of being anti-Muslim and kept Awan on her payroll until July 2017 after the FBI charged him with bank fraud in a different investigation. If leading members of the establishment inside any party have eavesdropped on communications to their members or to one another out of a fear of dissent or a scheme for coercion, their positions of power in their parties would definitely seduce them to want to try and do it again. Keep that firmly in mind when you communicate with Congress.
Full Measure with Sharyl Attkisson - April 29, 2018 - Cybersecurity
https://www.youtube.com/watch?v=I6eVc2xX0Ig
Oh gosh, Ron Wyden, FOTPF, how did I forget to mention them? Yes, plus one, contact them!
The advice to research the background (e.g. voting record, public statements) before reaching out to politicians is good advice. Well funded entities generally hired professional lobbyists who know what their clients need to know about such things, but TP will probably have to spend a few minutes with Wikipedia in lieu of such luxuries.
Citing Sharyl Attkisson underscores the fact that both far-left-wing and far-right-wing journalists can easily become particular targets of professional spies, including mercenaries hired by corporations or foreign adversary nations. Here is a story published today, just one of many examples once could cite:
thehill.com
Ex-US intel agents helped UAE hack phones of critics: report
Emily Birnbaum
30 Jan 2019
> A team that included more than a dozen former U.S. intelligence operatives hacked into the phones of rivals of the United Arab Emirates (UAE) as part of a clandestine operation brought to light in a new Reuters report. Project Raven, an effort that included U.S. operatives working with the UAE government, spied on and hacked the phone activity of activists, foreign governments and militants whom the UAE saw as a threat, according to the Reuters investigation.
That said, I would urge anyone who follows Attkisson's "investigative journalism" to be careful about accepting uncritically the many explosive charges she has made over the years. Some, such as her claim (if I understand correctly) that the "fake news" phenomenon is itself a fake meme created by US "leftists", is clearly wrong as readers of this blog will no doubt appreciate from past discussions of IRA, Gamergate, etc. Others, such as her claim to have been hacked by USIC cyberspies while working for CBS, are on the face of things not implausible, but when one looks at the details she provides, IMO her claims appear to be based upon elementary misconceptions. Indeed, I suspect that Attkisson may have mistaken corporate spying by CBS News on their own reporters--- I don't know if CBS does that but certainly Bloomberg News was caught doing exactly that--- for USIC cyberespionage.
To be sure, at times even a bad or biased reporter might uncover something that more skilled investigative reporters should look into. The trouble is, this is unlikely to happen even if Attkisson uncovered some genuine abuse, given her reputation for extremist bias and woefully inadequate understanding of the issues she writes about. Good journalism always involves a great deal of nuanced reporting published after consulting with recognized subject matter experts--- IMO Attkisson's writings appear to be very far from that ideal.
Some examples of obligatory "nuances": the phenomenon of cyberespionage-as-a-service companies hired by ugly corporations, sociopathic Hollywood magnates, or foreign "adversary nations" in order to target business rivals, legal adversaries, journalists, environmentalists, and political dissidents is genuine (see citizenlab.ca), but that does not mean that Attkisson has correctly understood her CBS cyberexperience. The phenomenon of RU manipulation of US social media, and to some extent RU meddling in US elections, is real, but so is the longstanding phenomenon of CIA interference in the elections of other nations, including both nominal allies (Greece, Italy, Turkey, and many many more) and adversaries (Russia). The phenomenon of global corporate and political corruption is real, as is the widespread practice of money laundering by wealthy persons, including the looting of national treasuries, but unbiased reporters who are not merely shills for the CN (China Daily), RU (Sputnik News), or US (ABC/CBS/NBC News and arguably WaPo, WSJ and many more) financial/political elites will not restrict their reporting to corruption only by RU officials, or only by US officials, or only officials of CN, IN, TK, etc.
One wonders: to all this, what would Snowden say?
When reaching out to members of Congress, it would be wise to take any opportunity to tutor them in using tools like Onion Share to protect themselves and their staff from cyberespionage generally, and also to be ready to cite various common misconceptions such as mistaking common and not necessarily superevil cyberprobes for something deeply nefarious, or misunderstanding the nature of state-sponsored disinformation, trolling, and other cybersuasion techniques.