Hack With Us in Mexico City / Hackeá con Tor en México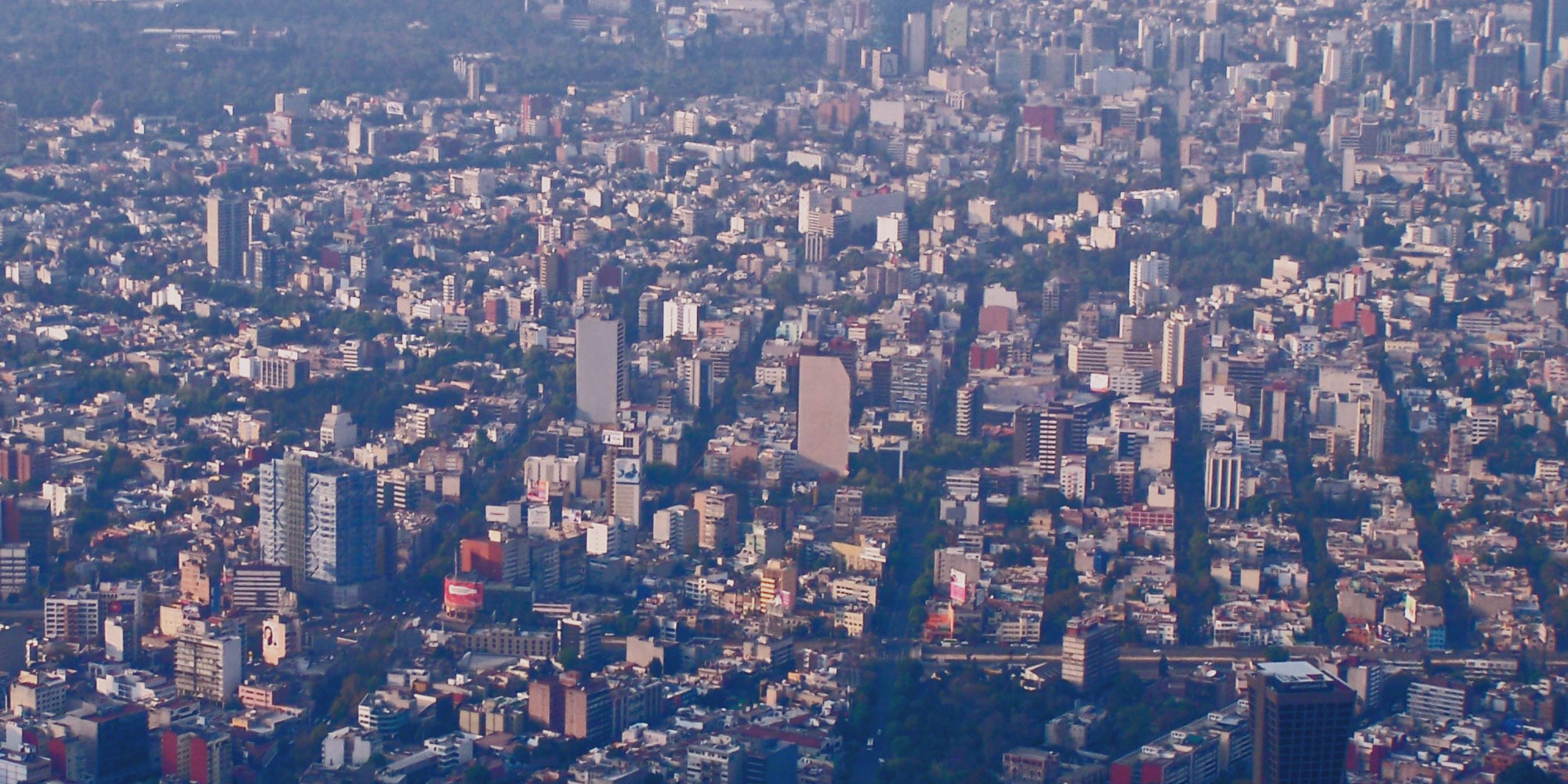 Original Photo By Edmund Garman (Flickr: Mexico City) [CC BY 2.0], via Wikimedia Commons
English version below.
A finales de septiembre, personas que colaboran con Tor en todo el mundo se reunirán en la Ciudad de México por uno de nuestros encuentros bianuales. Hablaremos sobre el futuro de Tor como organización y decidiremos en qué protocolos y características enfocaremos nuestros esfuerzos. Es una oportunidad para que los equipos distribuidos en Tor pasen tiempo juntos y definan en qué trabajar en los próximos meses y años.
Como parte de este encuentro, también tendremos dos días de hackatón abierto para que todos pueden sumarse. Los días de puertas abiertas durante el encuentro en Ciudad de México serán el martes 2 de Octubre y el miércoles 3 de Octubre en el
Sheraton María Isabel. Para obtener más información, consultá la wiki de la reunión.
¿Qué son los días abiertos?
Estos días son oportunidades para desarrolladores y personas sin experiencia técnica para venir y pasar el rato con algunos miembros del equipo de Tor. Aquí se puede obtener más información acerca de Tor, hackear algo con nosotros o simplemente conocer a gente interesante que también esté interesada en el software libre y de código abierto, la privacidad en línea y la libertad de expresión.
Estos días están abiertos a todos, independientemente de su nivel de habilidad técnica. Si estás interesado en contribuir con Tor (ya sea como voluntario o por un puesto pagado), este es también un buen momento para aprender más sobre lo que estamos haciendo y unirte a nuestra comunidad.
Este año, tendremos varias sesiones diseñadas para los recién llegados. Estas incluyen Introducción a Tor para principiantes (en inglés y en español) y "State of Onion" una charla sobre dónde estamos y hacia dónde vamos. Estaremos desarrollando el cronograma hasta los mismos días del evento, pero puedes ver todo lo que tenemos planeado hasta ahora.
¡Ven a contribuir con Tor!
Los días de puertas abiertas durante la
encuentro
de Tor, al igual que todos los eventos de Tor, se ejecutan según las pautas y el código de conducta de nuestros participantes.  ¡Traé tus ideas y preguntas, vamos a juntarnos y hackear! La mayoría de las sesiones se realizarán en inglés, pero habrá algunas en español. Recuerda que habrá oradores de múltiples idiomas asistiendo.
¿Que más sucede?
Relay Meetup
2 de octubre, 6:30 p.m. Sheraton María Isabel. En inglés.
La red Tor está compuesta por miles de voluntarios que dan su tiempo y ancho de banda para hacer del mundo un lugar mejor ejecutando nodos o relays. Los días de puertas abiertas de esta reunión incluyen una reunión de operadores de relays organizada por Colin Childs, aka Phoul en el IRC.
Vení y conocé a otros operadores de relays y escuchá las últimas noticias sobre Tor: tendremos camisetas y calcomanías para equipar sus dispositivos. Si no maneja un nodo o relay pero le gustaría saber más, habrá muchas personas en la reunión dispuestas a ayudarlo.
4-5 de octubre, de 10 a.m. a 6 p.m. Auditorio Sotero Prieto, Facultad de Ingeniería, en la Universidad Nacional Autónoma de México (UNAM). Este evento se llevará a cabo en español e inglés.
Después de la reunión, se llevará a cabo un coloquio centrado en la privacidad y la seguridad en la UNAM. El evento está siendo coordinado por gwolf. Haga clic aquí para obtener información del mapa y programa.
Tor Meetup Feminista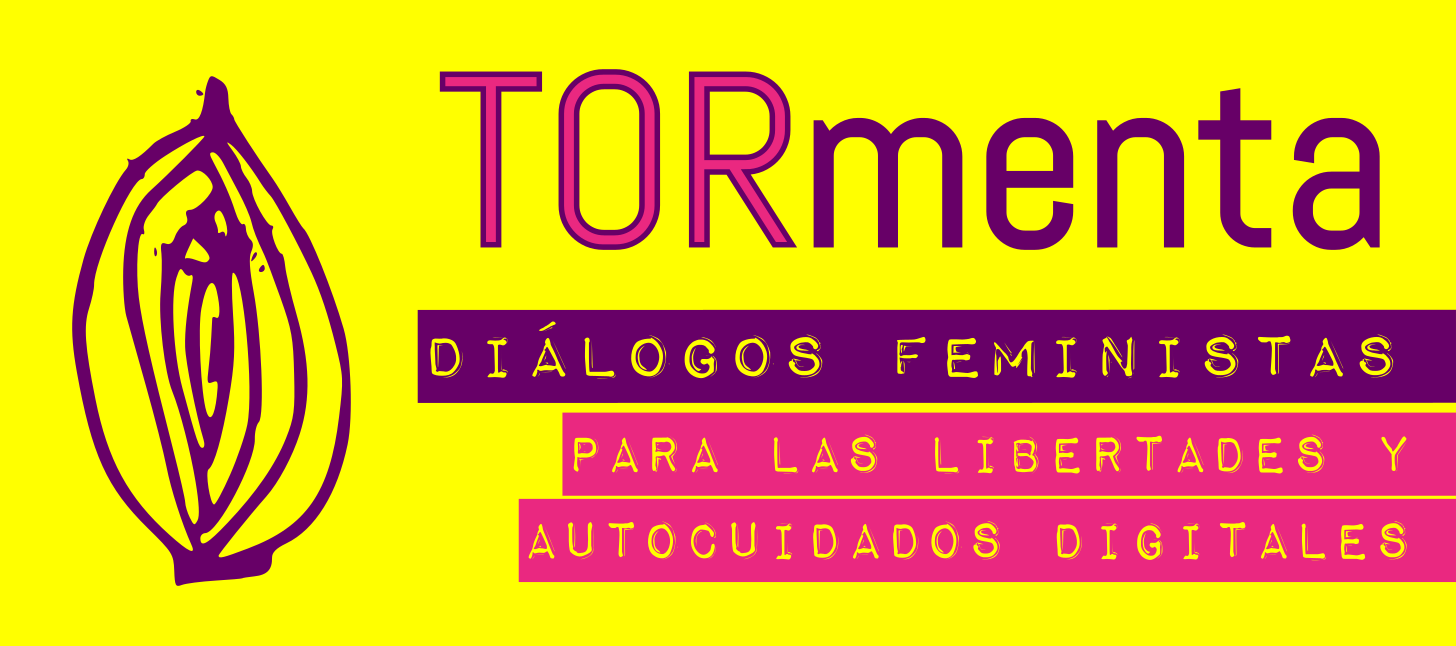 Tormenta: diálogos feministas para las libertades y autocuidados digitales
4 de octubre, de 4 a 8 p.m. Facultad de Ingeniería, UNAM. Sala de videoconferencia, en el sótano del Centro de Ingeniería Avanzada. En Español.
Invitación a un encuentro de activistas feministas de México a las mujeres y personas no binarias de la comunidad de Tor, para conversar y compartir experiencias sobre el uso de internet, y el desarrollo de herramientas técnicas para el anonimato. El objetivo de este encuentro es reconocer el trabajo y las apuestas que están detrás de algunas de las herramientas de protección digital que utilizamos todos los días. Será un encuentro informal de entrada libre, abierta y gratuita.
---
At the end of September, Tor folks from around the world will convene in Mexico City for one of our biannual meetings. We'll discuss the future of Tor as an organization and decide what protocols and features to focus our efforts on. It's a chance for the various distributed teams at Tor to spend some time face-to-face and figure out what to work on in the coming months and years.
As part of this meeting, we're also having two open hack days everyone is welcome to join. The open days for the Mexico dev meeting will be Tuesday, October 2, and Wednesday, October 3 at the Sheraton María Isabel. For more information, check out the meeting wiki.
What are Open Days?
These days are opportunities for developers and non-technical folks alike to come and hang out with some of the Tor team. You can learn more about Tor, hack on something with us, or just meet some cool folks who are also interested in free and open source software, online privacy, and free expression.
These days are open to everyone, irrespective of your level of technical skill. If you're interested in contributing to Tor (either by volunteering or through a paid position), this is also a great time to learn more about what we're up to and join our community.
This year, we'll have several sessions designed for newcomers. These will include introductions to Tor software for beginners (in English and Spanish/en ingles y español) and a "State of the Onion" talk on where we are and where we're going. We'll be developing the schedule for the days right up until the days themselves, but you can check out what we have planned so far.
Come contribute to Tor!
The Tor meeting's open days, like all Tor events, run on our participant guidelines and code of conduct. So, bring your ideas and questions, and we look forward to hanging and hacking with you! Most sessions will be conducted in English, but some will be in Spanish. There will be speakers of multiple languages attending.
What else is on
Relay Meetup
Oct. 2, 6:30pm. Sheraton María Isabel. This event will be held in English.
The Tor network is made up of thousands of volunteers who give their time and bandwidth to make the world a better place by running relays. The open days of this meeting include a relay operator meetup organized by Colin Childs, aka Phoul on IRC.
Come along and meet other relay operators and hear the latest news from Tor — we'll have T-shirts and stickers to kit out your devices. If you don't run a relay but would like to know more, there will be lots of people at the meetup happy to help you.
October 4-5, 10am-6pm. Auditorio Sotero Prieto, Facultad de Ingeniería, in the Universidad Nacional Autónoma de México (UNAM). This event will be held in Spanish and English.
After the meeting, a colloquium focused on privacy and security will take place at UNAM. The event is being coordinated by gwolf. Map and Schedule.
Storm: feminist dialogues for digital liberties and self-care strategies
Oct. 4th, 4-8pm.  Faculty of Engineering, UNAM.  Video conference room, in the basement of the Advanced Engineering Center. This event will be held in Spanish.
An open invitation to a gathering of feminist activists from Mexico and women and non-binary members of the Tor community to chat and share experiences regarding the internet and the development of technical tools for anonymity. The objective of this meeting is to recognize the work and collaborations behind some of the digital protection tools we use everyday. It's going to be an informal event, with free and open entrance for everyone.
See you there.