Introducing PrivChat: the Tor Project's live event series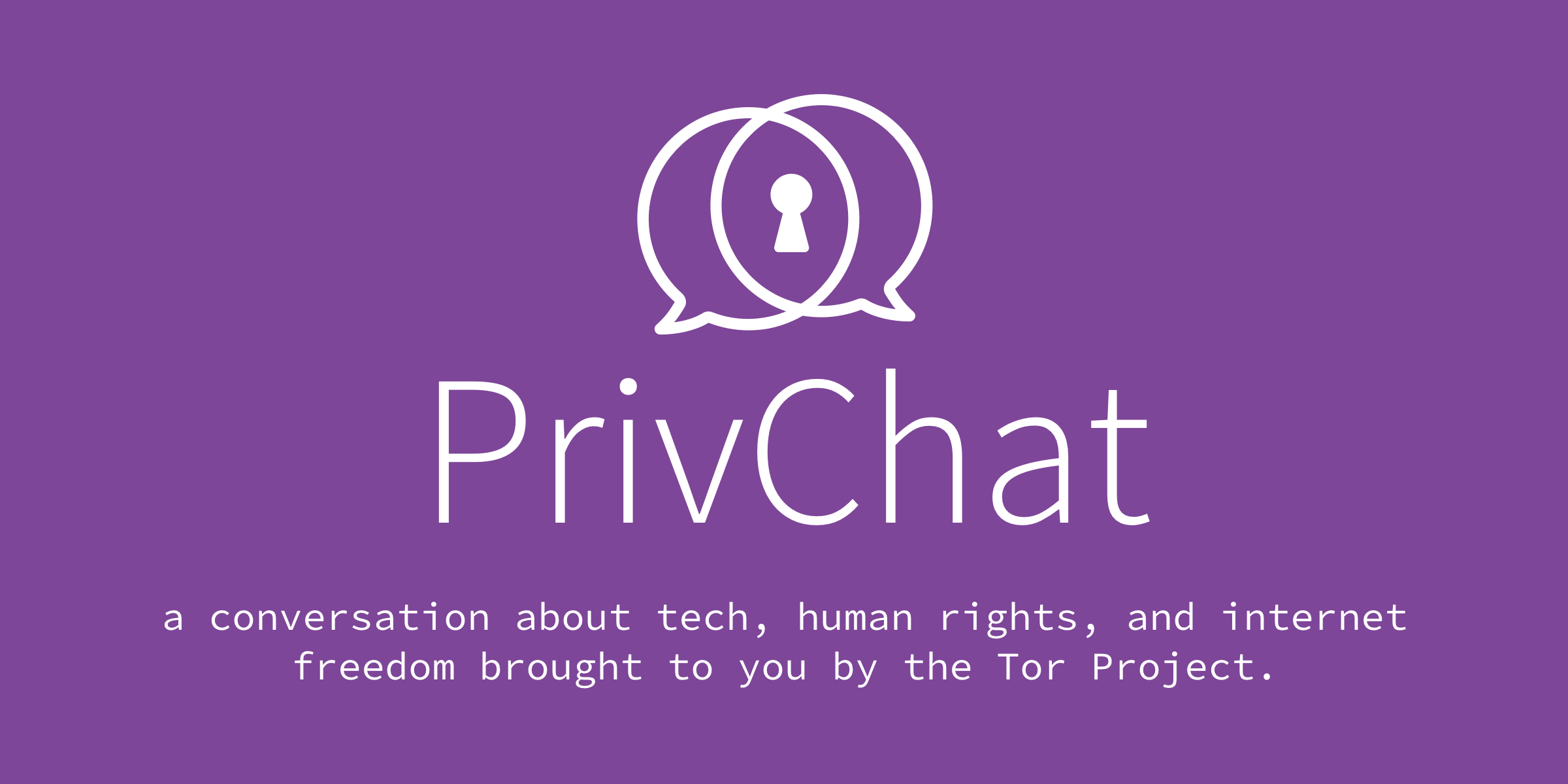 PrivChat is a brand-new fundraising event series held to raise donations for the Tor Project. Through PrivChat, we will bring you important information related to what is happening in tech, human rights, and internet freedom by convening experts for a chat with our community.
Our goal with PrivChat is to build a two-way support system. You will get access to information from leading minds thinking about and working on privacy, technology, and human rights. And with your support, the Tor Project will be more agile in our development, allowing us to respond more rapidly to increasing surveillance and censorship threats (and host more PrivChats)! PrivChats are free to attend, but if you enjoy these events we encourage you to become a monthly donor.
We held our first PrivChat on June 23, and brought together Carmela Troncoso, Assistant Professor at EPFL (Switzerland); Daniel Kahn Gillmor, Senior Staff Technologist for ACLU's Speech, Privacy, and Technology Project; and Matt Mitchell, hacker and Tech Fellow at the Ford Foundation, to chat with us about privacy in the context of the COVID-19 pandemic, contact tracing, privacy, and the uprising in the U.S. against systemic racism. Watch the the first edition of PrivChat:
One of the Tor Project's priorities over the last several years (and for the foreseeable future) is to grow our pool of unrestricted funds and improve or launch programs that help us raise these kinds of donations. One of these campaigns is our annual Year-End Campaign (here's 2019's) and our Bug Smash Campaign, which takes place every August. PrivChat is part of this strategy.
We plan to hold our next PrivChat in August. If you're interested in staying up to date about PrivChat, you can: subscribe to our newsletter, watch our events page, follow us on Twitter, or bookmark the PrivChat page.