Making Diversity The Default in The Open Source World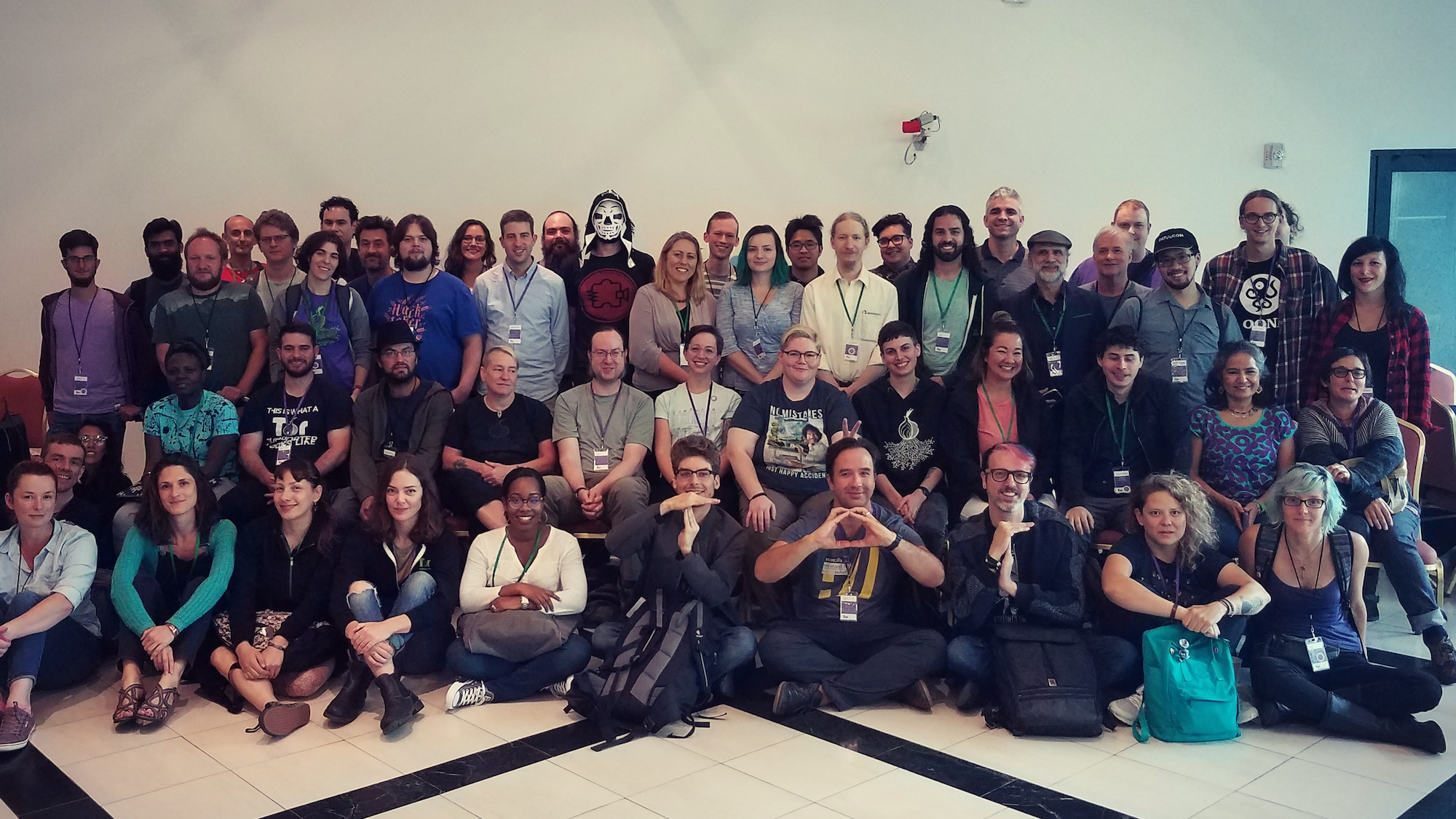 Tor is a community, an organization, a network, and a place to build and maintain technology that protects your information when navigating the internet. We envision an internet ecosystem where privacy is a possible choice.
In 2019, we want to participate in the Outreachy program again. The initiative was inspired by the Google Summer of Code at Gnome and by how few women applied to it. Outreachy coordinates a 3 months paid internship that brings global applicants who face discrimination in the technology industry to work with Free, Libre and Open Source Software projects.
Several studies show that women are the most vulnerable online, reflecting the world we live in. As technology shapes many parts of our lives, we believe it needs to be built in a way that makes the world a better place. For this, we need everybody's voice and perspective when making technical and political decisions at Tor. In the last couple of years, we've been focused on strengthening our usability and have built better process on how we incorporate feedback.
One of the main aspects of the open source world is the idea of "meritocracy," where there is recognition and decision-making based on the work or talent that an individual can contribute to the project. In that world, we judge people based on their work and performance, blinding ourselves to the conditions that may privilege people to be there. We believe we can do better. We can improve the way we all contribute to Tor and bring diverse voices to the table where decisions are being made as well as voices that can tell us how we can improve the tools we are building. Outreachy focuses on helping organizations mentor new voices in its projects. Mentorship is one way that we can bring the tech industry and open source world specifically up to speed reflecting communities across the world.
Other initiatives to improve diversity, inclusion, and equity in the work we are doing at Tor are:
Global South Initiative: its goal is to get more people from the "global south" involved in the Tor community as well as recognize the work the of people already working on the Tor ecosystem in their communities.
Good design and UX developed with, and not just for, a more diverse community of people.
Adopting an anti-harassment policy and implementing a community council.
Improving the hiring process to bring a diverse pool of candidates and be aware of biases in our selection process.
Last year, one of our Outreachy interns, Parinishtha Yadav, worked with us. One of her projects was to organize usability issues and bugs reported by users through our support channels and provide monthly reports to our teams. Her reports helped us prioritize usability changes and quickly address bugs. Pari is now a Tor core contributor and recently helped UX and community teams with trainings and user research in India.
By donating to the Tor Project today, you can help us be able to sponsor Outreachy interns and to support our ongoing commitment to diversity in tech.

Tor core team members reside across the world and are people from different backgrounds and communities. We believe this is essential to be able to create technology we all can access and use.