Mozilla Research Call: Tune up Tor for Integration and Scale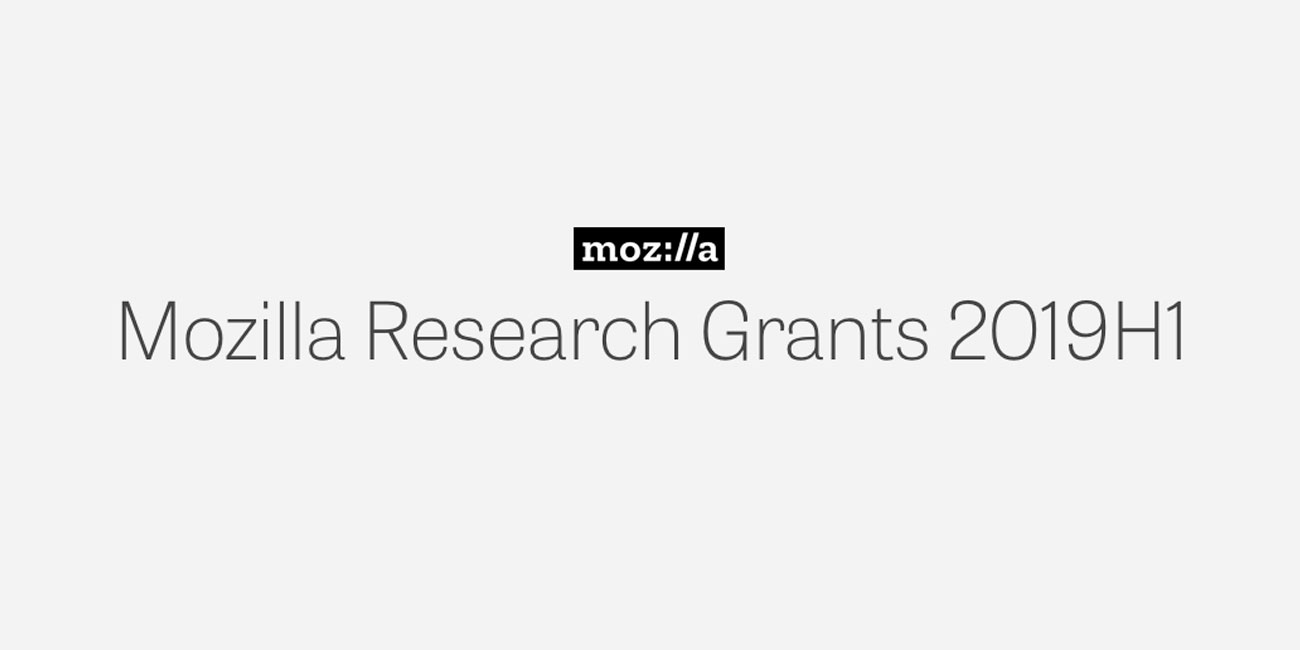 What alternative protocol architectures and route selection protocols would offer acceptable gains in Tor performance? Would they preserve Tor properties? Is it possible to improve Tor performance without changing protocols? Is it truly possible to deploy Tor at scale? And what would the full integration of Tor and Firefox look like? Those are some of the questions that Mozilla is calling researchers to answer in the privacy & security part of their Mozilla Research Grants program:
"Mozilla has an interest in potentially integrating more of Tor into Firefox, for the purposes of providing a Super Private Browsing (SPB) mode for our users. Tor offers privacy and anonymity on the Web, features which are sorely needed in the modern era of mass surveillance, tracking and fingerprinting."
Integrating Tor into Firefox would bring real private browsing and a safer internet experience to an unprecedented number of people around the world. But Tor has never been deployed at this scale, and there are a lot of considerations to research before Mozilla gives this a try.
Our community and software benefits greatly from the research community, so we are eager and available to discuss any proposal or idea you are considering to submit to Mozilla's program. Here are some tips around what we think good research needs to do in order to ensure it has the best chance of being adopted by Tor or any other large software project.
Tor has many lists of research ideas, which we are working to consolidate. With respect with this request for proposals, the most useful place to start is the performance section of our open research problems blog post. That section discusses congestion control, datagram Tor, and load balancing problems and ideas.
The exit censorship problem is also a major usability barrier to using Tor, and research into cryptographic rate limiting systems based on newer anonymous credentials would also be in-scope.
Since the 2018 research topics blog post, we posted additional material discussing the need for frameworks to accurately measure side channels in current Tor versus protocol proposals providing congestion signaling of various kinds. Importantly, such frameworks allow us to compare various ways of reducing congestion on the Tor network via datagram designs or explicit congestion notification in current Tor.
Finally, with Walking Onions, we could drastically lower Tor's consensus interval to provide faster load balancing feedback. What are the consequences of this change in terms of additional traffic to relays? How much benefit do we get for this? See the Load Balancing subsection of the Network Performance research topics for related load balancing ideas that could benefit from a faster consensus interval.
We will continue updating our wiki page on network performance research, and we are available to discuss any idea you may want to submit to Mozilla, as well as to help make sure that you can have a strong story about how your research plan will work together with Tor: Please email us at research@torproject.org.
The deadline to apply for the grant through Mozilla is May 31, 2019.