New Alpha Release: Tor Browser for Android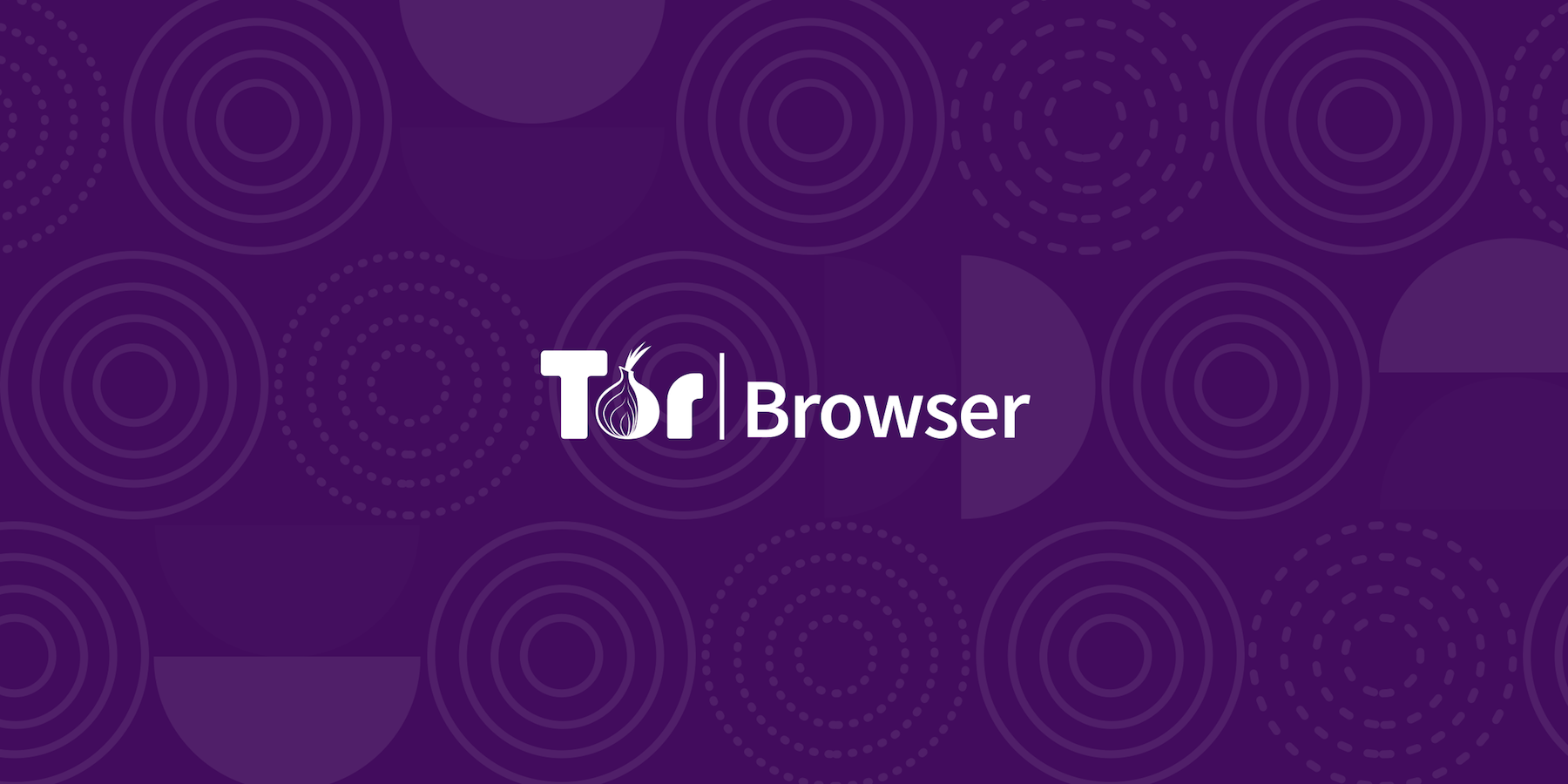 Mobile browsing is on the rise around the world, and in some parts, it is commonly the only way people access the internet. In these same areas, there is often heavy surveillance and censorship online, so in the past year, we've focused on better supporting these users.
There's never been an official Tor Browser on mobile. Until now.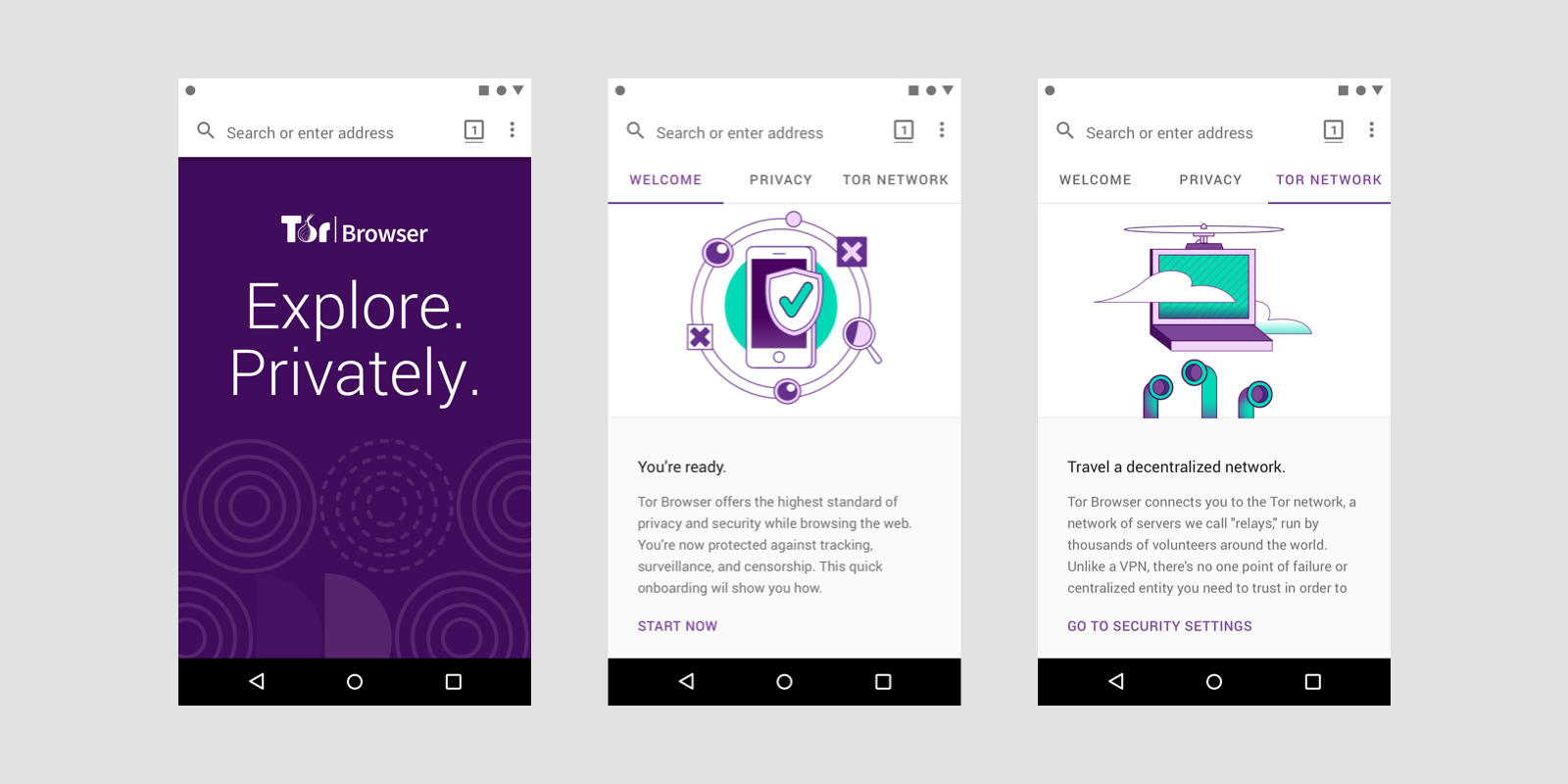 Introducing Tor Browser for Android (alpha), the mobile browser with the highest privacy protections ever available and on par with Tor Browser for desktop. You can download the alpha release on GooglePlay, or you can get the apk directly from our download page. The stable release is slated for early 2019.
Note: For this release, you also need to install Orbot, a proxy application that will connect Tor Browser for Android with the Tor network. For the upcoming Tor Browser for Android stable release, our goal is for Orbot not to be necessary to connect to Tor.
Features
BLOCK TRACKERS
Tor Browser isolates each website you visit so third-party trackers and ads can't follow you. Any cookies automatically clear when you're done browsing.
DEFEND AGAINST SURVEILLANCE
Prevent someone watching your connection from knowing what websites you visit. All anyone monitoring your browsing habits can see is that you're using Tor.
RESIST FINGERPRINTING
Tor aims to make all users look the same, so Tor Browser for Android makes it difficult for you to be fingerprinted based on your browser and device information.
MULTI-LAYERED ENCRYPTION
When you use Tor Browser for Android, your traffic is relayed and encrypted three times as it passes over the Tor network. The network is comprised of thousands of volunteer-run servers known as Tor relays. Watch this animation to learn more about how it works.
BROWSE FREELY
With Tor Browser for Android, you are free to access sites your local internet service provider may have blocked.
What about Orfox?
We're grateful to the Guardian Project for their work developing Orfox, a mobile browser which routes your traffic over the Tor network. With the development of Tor Browser for Android, Orfox will be sunsetted around the time of our stable release, expected in early 2019. You will still be able to use Orbot to route the traffic of all your other apps on Android over Tor.
What about iOS?
There is no official Tor Browser for iOS devices, but we recommend Onion Browser, developed by Mike Tigas.
Help us Improve
Known issue: Our Security Slider is now under 'Security Settings,' but because of a small issue, it's only showing up after you restart the app. We plan on fixing it for the next release.
This is our first version of Tor Browser for Android, so there may be more bugs than usual. If you find a bug or have a suggestion for how we could improve these changes, please let us know. There are several ways you can reach us with feedback about this alpha including commenting on this post, emailing us at frontdesk@torproject.org, or contacting the developers at the tbb-dev mailing list. We track all Tor Browser for Android related issues with the tbb-mobile keyword in our bug tracker and are happy with bug reports, there, too.
Be sure to include as many of these as possible:
    •    Your Android version
    •    Tor Browser version
    •    Step by step of how you got to the issue, so we can reproduce it (e.g. I opened the browser, typed a url, clicked on (i) icon, then my browser crashed)
    •    The debug log
    •    A descriptive subject line (if you're emailing us)
Thank you for your support. Happy private browsing.