New Program Turns Librarians into Privacy Advocates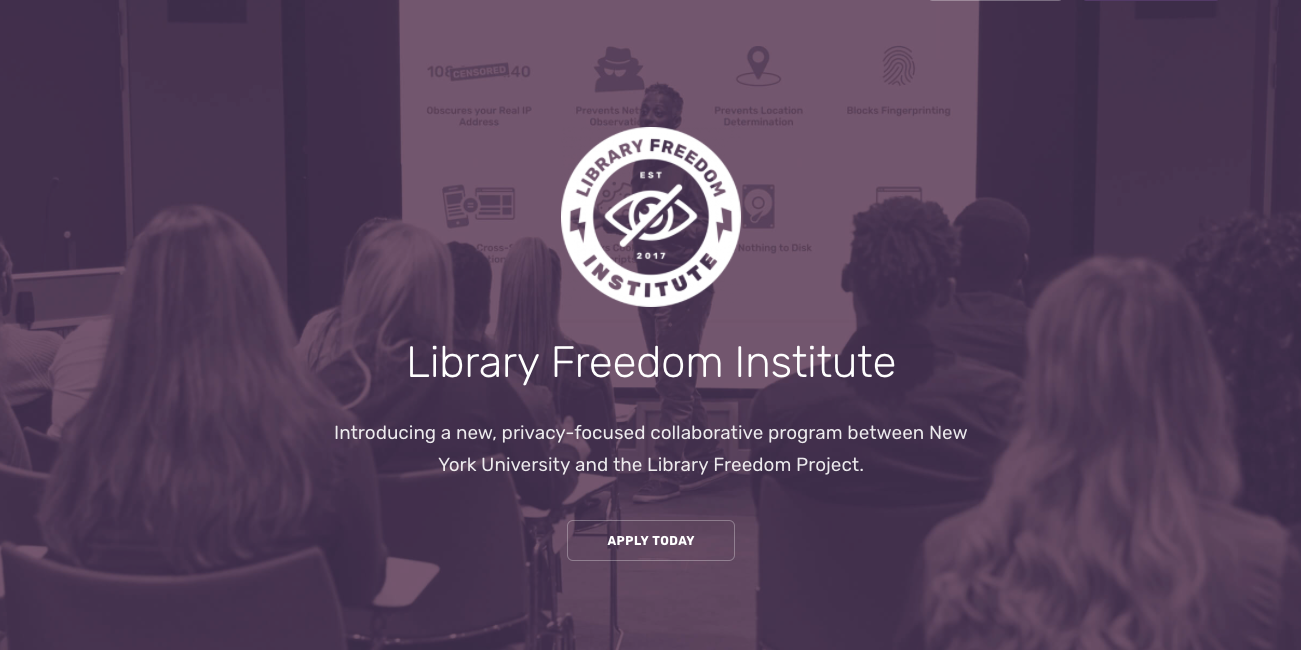 We've got an exciting announcement from the Tor and libraries partnership: New York University (NYU) and the Library Freedom Project (LFP) are creating a collaborative program funded by the Institute of Museum and Library Services called Library Freedom Institute.
Library Freedom Institute (LFI) will be a privacy focused train-the-trainer program for librarians which builds on LFP's successful shorter programs to construct an extensive curriculum training 40 Privacy Advocates geographically dispersed across the United States. LFI will prepare these Privacy Advocates to serve as nodes of expertise in their regions by conducting workshops for community members, installing Tor Browser on library computers, running Tor relays, and helping their own libraries become more privacy conscious.
Over a six-month course, project staff and guest trainers from around the internet freedom world will teach our Privacy Advocates how to lead privacy-focused computer classes at several levels: how to install, troubleshoot, and maintain privacy software on both patron machines and library public workstations; how to teach their own train-the-trainer workshops to other librarians in their regions; how to approach members of their community about privacy concerns; and how to use their new roles as Privacy Advocates to influence policy and infrastructure.
Lectures and assignments will all be shared under an open source license. Library Freedom Institute is now seeking applicants for the inaugural course beginning June 2018.
To participate in the training or to apply for a role as a guest trainer, contact us at institute@libraryfreedomproject.org. More information is at libraryfreedomproject.org/lfi.