We're Powering Digital Resistance with Help from Mozilla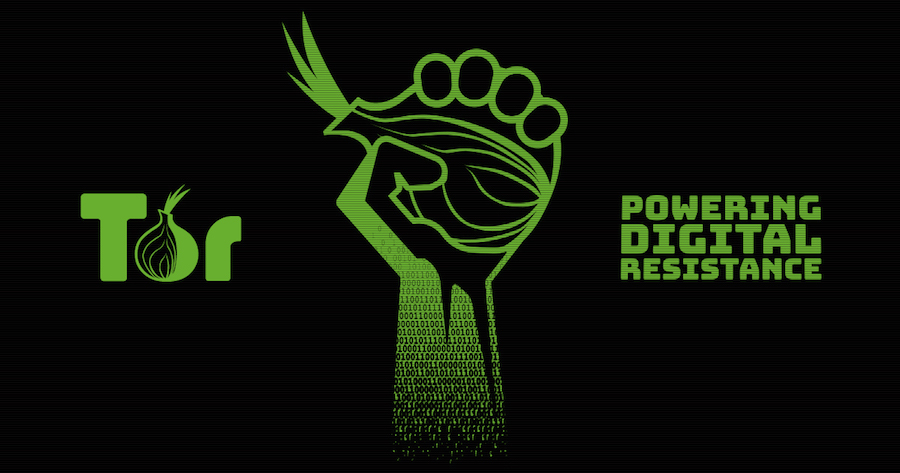 Today we're launching our end-of-year crowdfunding campaign, "Powering Digital Resistance," highlighting Tor's work protecting essential human rights around the world.
As part of this end-of-year campaign, Mozilla is matching donations up to a total of $500,000 -- so your donation to the Tor Project will go twice as far!
Privacy and freedom online under attack
The number of attacks on censorship and privacy over the internet was unprecedented in 2017. Countries around the world tried to limit access to the web, stifle dissent, and erode personal privacy. In Egypt, where they literally tried to turn off the internet in 2011, the new regime blocked access to over 400 websites, including several dozen news websites. Following unrest in Venezuela, the government blocked access to several online news services. In Turkey, the government censored the internet after a disputed referendum. In the United States, Congress rolled back laws designed to strengthen consumer privacy, allowing ISPs to track users and sell their data.
Tor powered digital resistance against these attacks, enabling activists to mobilize, journalists to report, and ordinary people to access blocked websites and avoid tracking. The internet is an essential tool for free expression and access to information, and we believe these essential rights should be available to all.
We've been busy this year making Tor stronger and easier to use. Some of the highlights: We made critical improvements to the Tor software, making it an even stronger tool for censorship circumvention. We designed the next generation of onion services, so Tor now provides a high degree of privacy for both sharing information online and web browsing, and we redesigned and expanded our metrics portal, giving people hard data about Tor use around the world.
More challenges ahead
It looks like the challenges will continue in 2018. Many governments and corporations want to make censorship the norm and make privacy a thing of the past. There is still much work to be done to protect our most vulnerable users and keep Tor powering digital resistance.
We're very lucky to have Mozilla as a partner. Mozilla and Tor Project engineers regularly collaborate on Tor Browser and on importing (and substantially enhancing) Tor Browser privacy patches into Firefox. All of Tor Browser's first-party isolation patches and most of our anti-fingerprinting patches are now in Firefox, and the last few are on the way. Mozilla engineers have helped Tor developers learn the Rust programming language. Mozilla supports our research and awarded us one of its first MOSS grants to enhance the security and integrity of the Tor Project's metrics. Mozilla also helps the Tor network by running Tor relays.
Join the digital resistance
Because of Mozilla's generous support, there's never been a better time to make a gift to the Tor Project.
Thanks for your help, and thank you, Mozilla!