Protect the Open Web as a Ford-Mozilla Fellow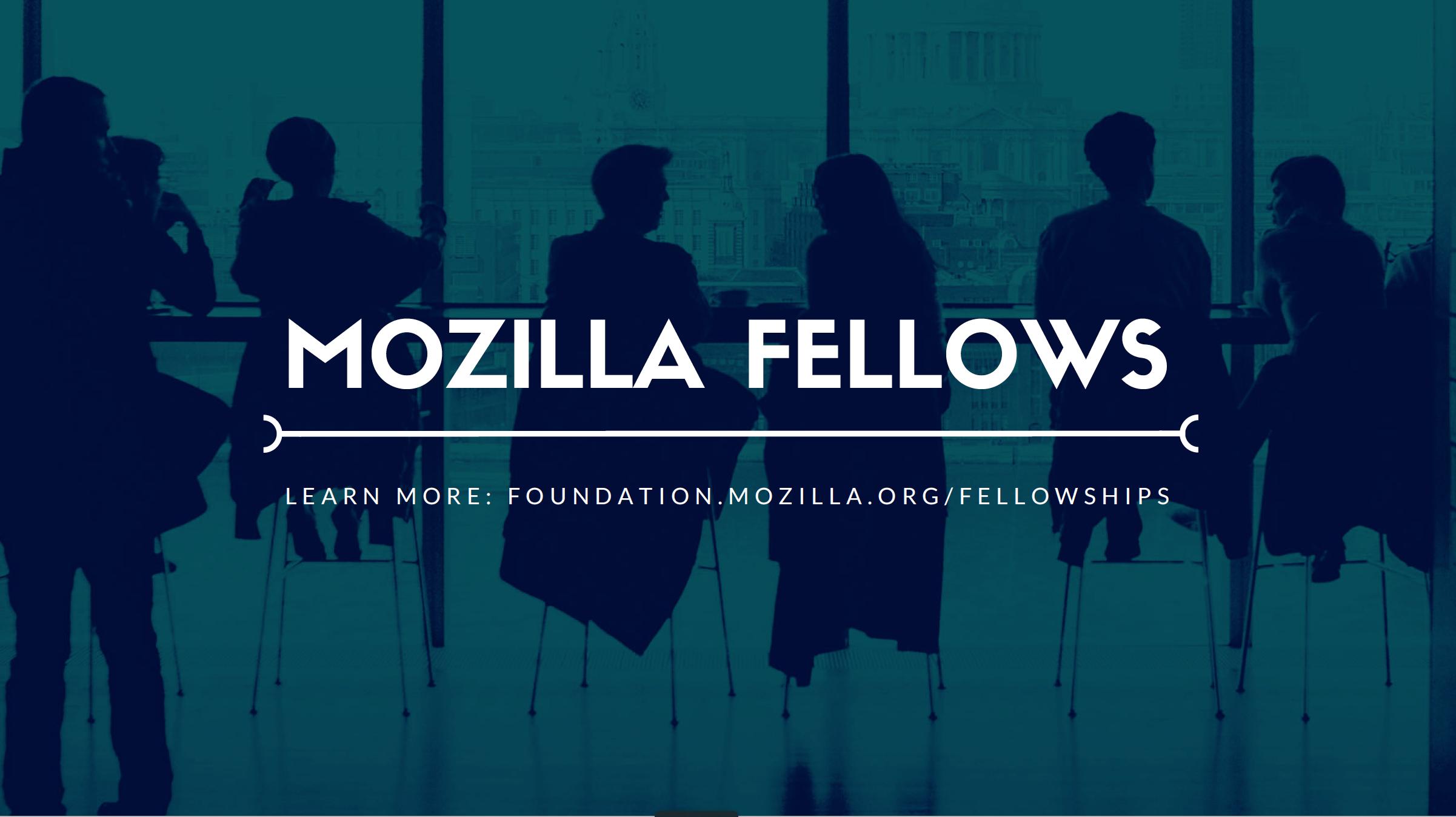 March 29: This post has been edited with an updated description of what the fellow will be working on.
For the last three years, Mozilla has been shaping public-interest technology through their 10-month Open Web Fellows program. Each year, the fellows work with advocacy organizations who share their belief that the open internet can make the world a better place. The Tor Project has been selected as one of the host organizations for the 2018 fellowship cohort, and applications open today.
"Civil society can have an outsized impact on the health of the internet — nonprofits and institutions conduct groundbreaking research, build tools that thwart digital harassment, and protect marginalized communities online."
—Welcoming 11 New Partners in the Quest for Internet Health
Become a User Advocate
Millions of people use Tor every day to protect their privacy, safety, and freedom of expression on the internet. We're seeking to host a User Advocate to bridge the gap between Tor users and Tor developers. If you're passionate about internet freedom and improving software to make it more user-friendly, this might be the perfect job for you. This full-time, 10-month fellowship can be performed remotely or based in our Seattle office.
Your job will be to identify common user problems: where people get stuck setting up or using Tor, and what we can do to address those issues. After identifying and documenting the common problems, you will coordinate with our teams to ensure the problems are addressed.
The ideal candidate will be someone skilled at working with developers to understand the root causes of user issues while still maintaining a broad, user-centric view of the problems and areas where Tor can improve. Previous experience working in a support role is a huge plus.
Fellows receive a $60,000 stipend, paid in monthly installments, as well as childcare and health insurance supplements.
You can find more information about this position on our jobs page. Click here to apply (select "Open Web" to be directed to the application for this fellowship). Applications are due by 5pm Eastern on April 20, 2018. Be sure to register by April 18.
---
We're deeply committed to safeguarding the open internet, and we're grateful to have Mozilla as a partner in the fight for online privacy and freedom around the world. Whether they're helping us uplift Tor patches into Firefox, supporting our Metrics work, or matching donations during our end-of-year crowdfunding campaign, we know that Mozilla has our back.