Pune Meetup: Privacy Tools and Technologies
by kushal | August 20, 2018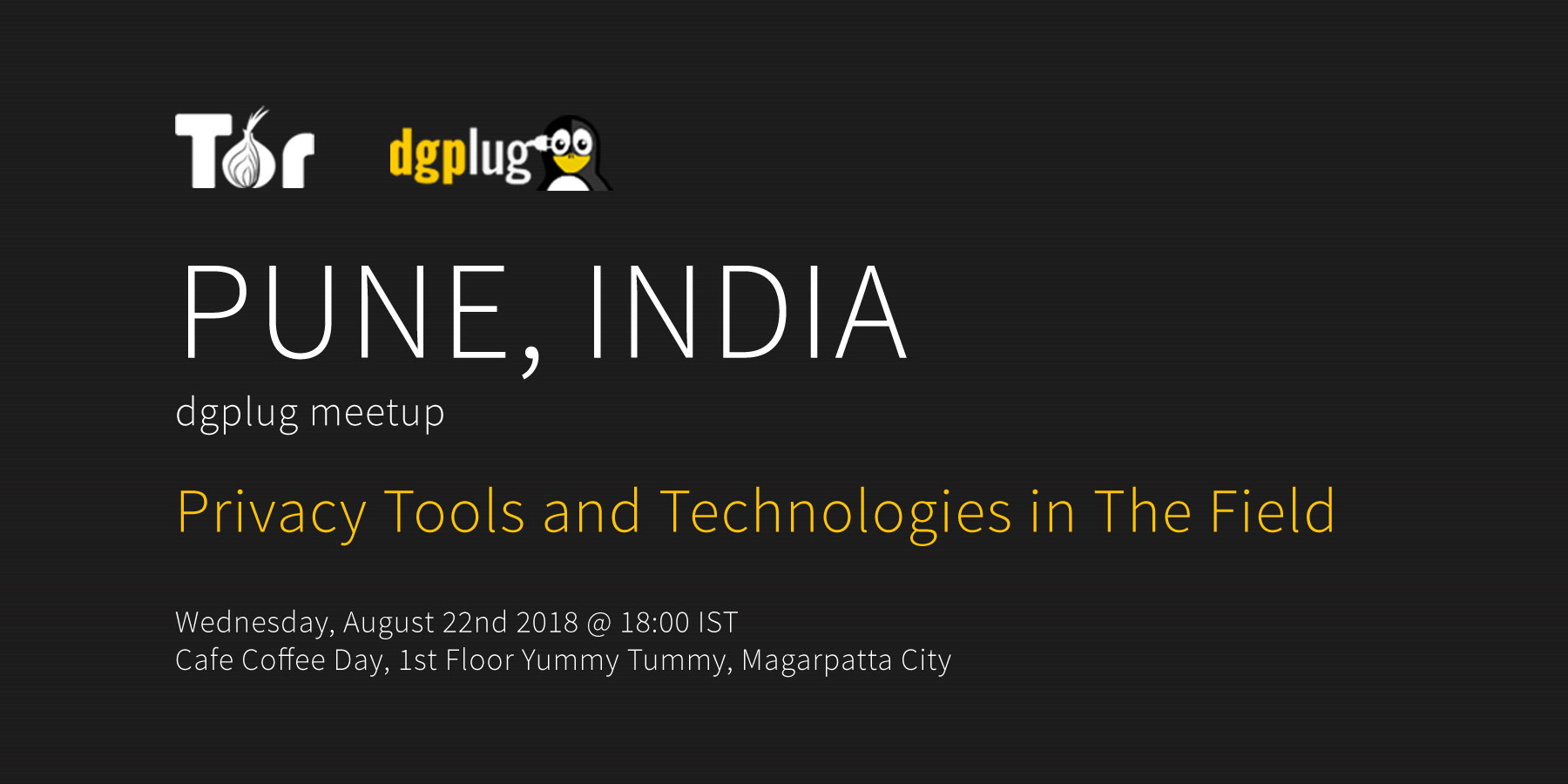 The Linux Users' Group of Durgapur
is
holding our
next monthly privacy meetup in Pune, India.
We'll
focus o
n
discussing privacy issues, tools
,
and technologies in the field
, including Tor. 
The meetup will happen on 22th August, 2018, from 6PM, in the Cafe Coffee Day shop in Magarpatta City, Pune. The evening will start with a brief introduction of the participants who would like to introduce themselves. We have the following topics in mind:
How to setup TLS certificates for your domains using Lets Encrypt

How to setup a Tor

o

nion service

Introduction to Tor

P

roject for newcomers

How to file a complaint to TRAI if Tor is blocked on your network

Tor for journalists

Questions or concerns from attendees
Tor is free software and an open network which provides privacy and safety to users. Journalists and activists across the world use Tor to mitigate surveillance, and it allows them to research in a safe manner. It also helps users to access sites which are blocked by ISPs or by the local government. 
If you are a journalist or not skilled with technology, we can help you answer any questions related Tor or how to get started. We also want to have a discussion about security practices people follow on the internet and in daily life.
If you are a journalist, please join us! T
here will be a group of volunteers to help you out. If you are student or developer, you can also join and find out different ways to contribute upstream.
Rather than having formal talks, our goal is to share knowledge among ourselves and make sure that we all can learn something from each other.
There is no admission fee nor RSVP required for this event. Please bring your own mobile internet connection, as we don't have any other network available at the venue.
Wednesday 22nd August, 2018 @ 18:00 / 6PM IST
Cafe Coffee Day, 1st Floor Yummy Tummy
Magarpatta City