Reflections from a Tor Meeting Newbie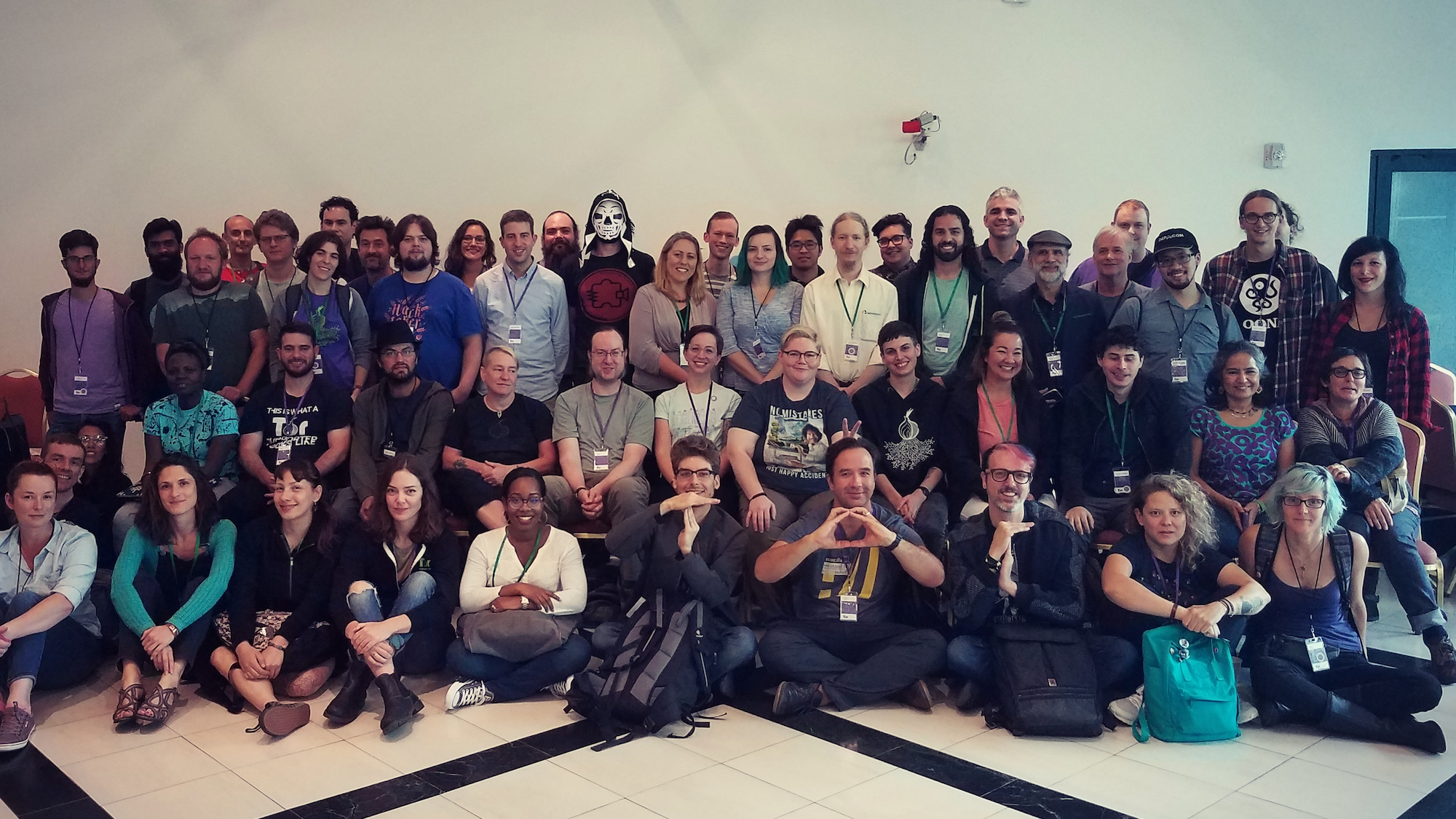 When I joined the the Tor Project in July as Fundraising Director, I quickly learned that most questions I had about Tor—what it does, its history, what makes up the greater ecosystem, even detailed notes from all past meetings—can be found online. The beauty of an open source culture became apparent to me immediately. I learned this month at my first meeting in Mexico City that there is one aspect of Tor that can not be encapsulated in documentation—the people.
I heard many voices at the meeting reflect on how the Tor Project has grown and changed in positive ways over the past few years. Without a doubt, this is a testament to the quality of the people working on Tor and the values we share. These values—knowledge, engagement, inclusivity, collaboration, and fluidity—were apparent throughout my five days in Mexico.
The people of Tor—staff, volunteers, friends, and community partners—are not only knowledgeable about privacy and security, they are citizens of the world and are eager to talk about philosophy, politics, and the ways in which people interact with systems and power. Without exception, the attendees of every session I went to were attentive and engaged.
The people of Tor are intentional about making everyone feel welcome and valued. From adherence to pronouns to making sessions accessible to non-English speakers, these efforts to enhance accessibility could be seen and felt everywhere. Each session began with a reminder to make space for all types of people to speak and be heard. Although I was meeting most of the attendees for the first time, I was welcomed with open arms and never once felt excluded.
This meeting was inspirational in its engagement of local attendees on the public days. Many sessions were led in English and Spanish, including the State of the Onion address. Members of Tor teams, including myself, talked about what they'd been up to and what was on the horizon, and we took questions from the group. The questions were intimate and thoughtful, and this opening session set an inclusive and collaborative tone for the public days.
I have never witnessed collaboration be so effective and efficient. People who have been working on Tor since the very beginning shared a space at the table with community members and people who were just hired. Roadmaps were created and new ideas were hatched.
I have to admit, I didn't fully understand the structure of the meeting when I viewed the meeting wiki beforehand. I quickly realized the loose structure was by design and facilitated a space where new sessions could be added as the value became apparent. Content collisions were worked out on the spot with session leads happy to accomodate the people that wanted to attend their session. People flowed in and out of sessions and small meetings seamlessly.
Everyone I met was genuinely happy to be there. Old friends and new laughed, shared stories, and during the midweek party, we toasted mezcal and compared dance moves. People also connected through games of Mario Kart and Magic the Gathering.
All of these values coalesce around the ultimate goal of Tor—making the world a better place. Essential human rights cannot be achieved without private and safe access to the internet. The work we do at Tor saves lives. Meeting our Tor community in Mexico City energized me and made me proud of the small part I play in this essential work.
Sign up for Tor News to stay informed about everything Tor-related, including our upcoming events, and I hope to see you at a meeting soon.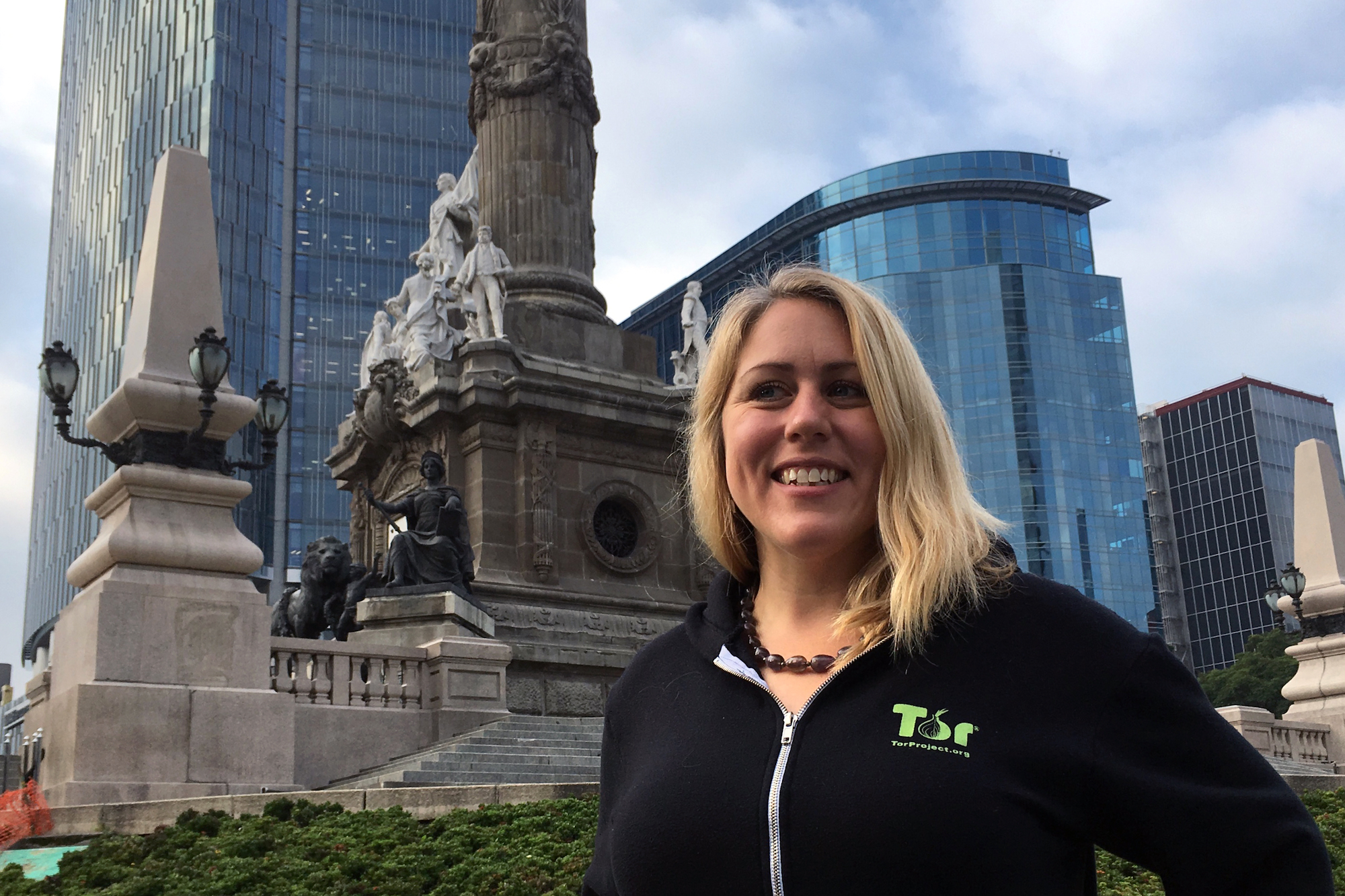 Sarah is the Fundraising Director at the Tor Project, a 501(c)(3) nonprofit organization developing software for privacy and freedom online. We can do the work we do because of your support.
> that's kind of backwards.
You mean it should read "private and safe access to the internet cannot be achieved without [pre-existing, unambiguous, and readily enforceable guarantees of] essential human rights"?
If that were true, we'd all be sunk. Because there are so few places left where no citizen need fear that their fundamental human rights might be violated by the elite.
> "Human rights" is one framing that some people like to use when talking to certain non-Tor-using audiences about the virtues of Tor, VPNs and the like,
I can assure you that few if any people who espouse a deep belief in human rights are engaged in some kind of PR exercise, if that is what you meant to suggest.
The book Secrets by Dan Ellsberg might interest you--- it shows how he underwent a profound transfiguration from an unquestioning apparatchnik* to a true believer in human rights.
*As a young marine, Ellsberg didn't bat an eye when asked to draw up a perfectly serious plan for the US invasion of Tel Aviv, of all cities--- an intriguing biographical detail which ought to convince anyone that there's much more to Dan Ellsberg than the "leaker" label.
> but in fact Privacy and Freedom is the purpose, the end goal of these systems, not a means.
But aren't privacy and certain core freedoms--- such as freedom of religion, freedom of association, and freedom of information--- examples of inalienable human rights?
Human rights in practice are a subjective matter of opinion. If you asked someone who believes only in human rights, "who decides what human rights are, and whether something is compatible with them or not?" they might give any number of answers, none of them satisfactory to one person, although they are to another. Or perhaps no answer at all, dismissing the question. Or an insult.
But one's own privacy and safety are not subjective in the same way; not a matter of the whims of others. This is important.
As for PR exercises, it does happen.
You appear to be trying to argue that "human rights" are somehow less well defined [sic] and less important [sic] than "privacy" and "safety". It seems to me that this claim is not even wrong: its nonsense.
Many Constitutions around the world more or less explicitly recognize certain rights as fundamental human rights, and privacy is often among them. The first "modern" Constitution, the U.S. Constitution, predates technological developments which made it easy for bad actors to violate something the Framers took for granted, privacy, but that Constitution does mention the right to security in ones person and papers, which meant feeling that one could feel safe from unwarranted government intrusion inside ones home and also to feel safe from arbitrary arrest and seizure by government agents when one ventures out on private business.
So it seems to me that I am on solid ground in saying that international law generally agrees that privacy and safety from unwarranted governmental intrusion are two fundamental examples of particular universally recognized human rights.