Run Tor Bridges to Defend the Open Internet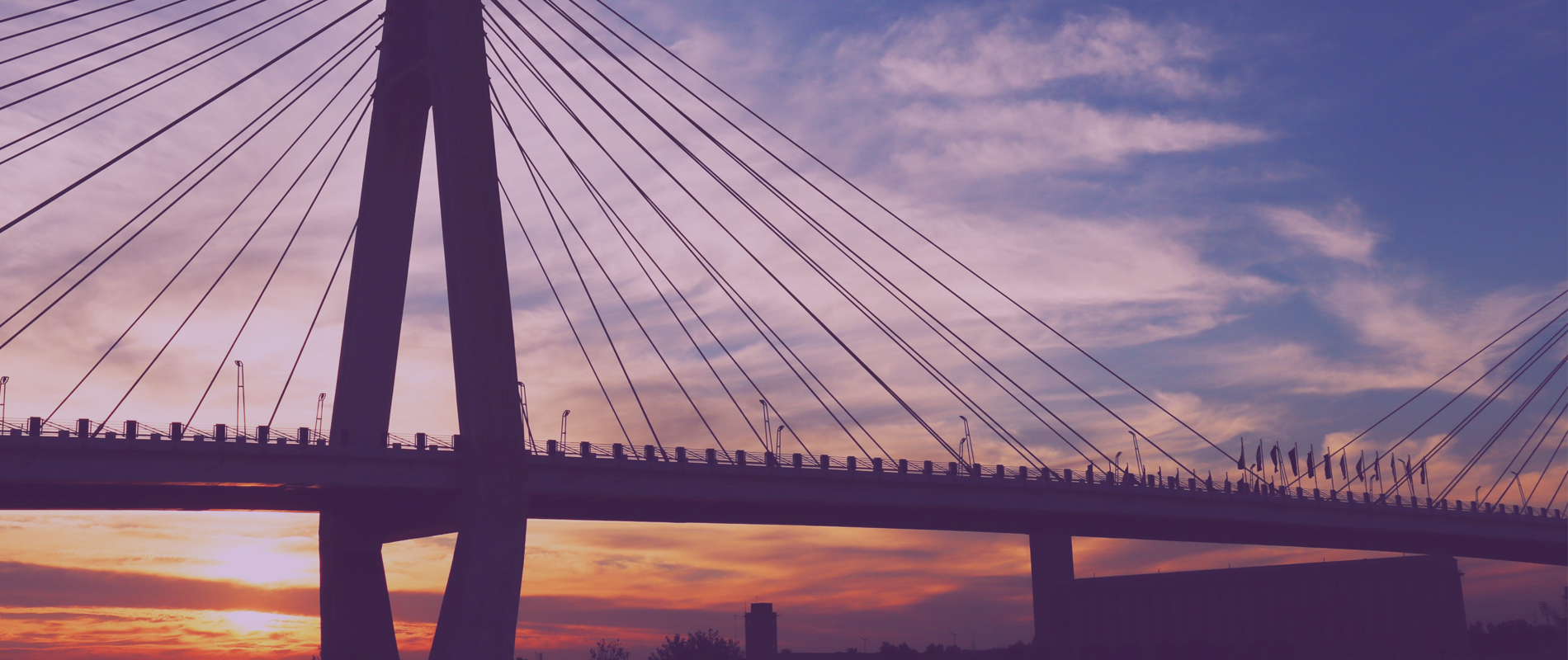 We believe everyone should have private access to the open internet, but not everyone is able to enjoy the luxury Tor provides. Freedom to publish, share, and access information online is critical for a healthy society, yet governments and entities around the world deny people this universal human right. All of the relays that make up the Tor network are publicly listed, so that means one way to try to prevent people from using Tor is to blacklist the public IP addresses of all of the thousands of Tor relays.
For example, the governments of China, Iran, and Kazakhstan exercise information control by trying to block Tor.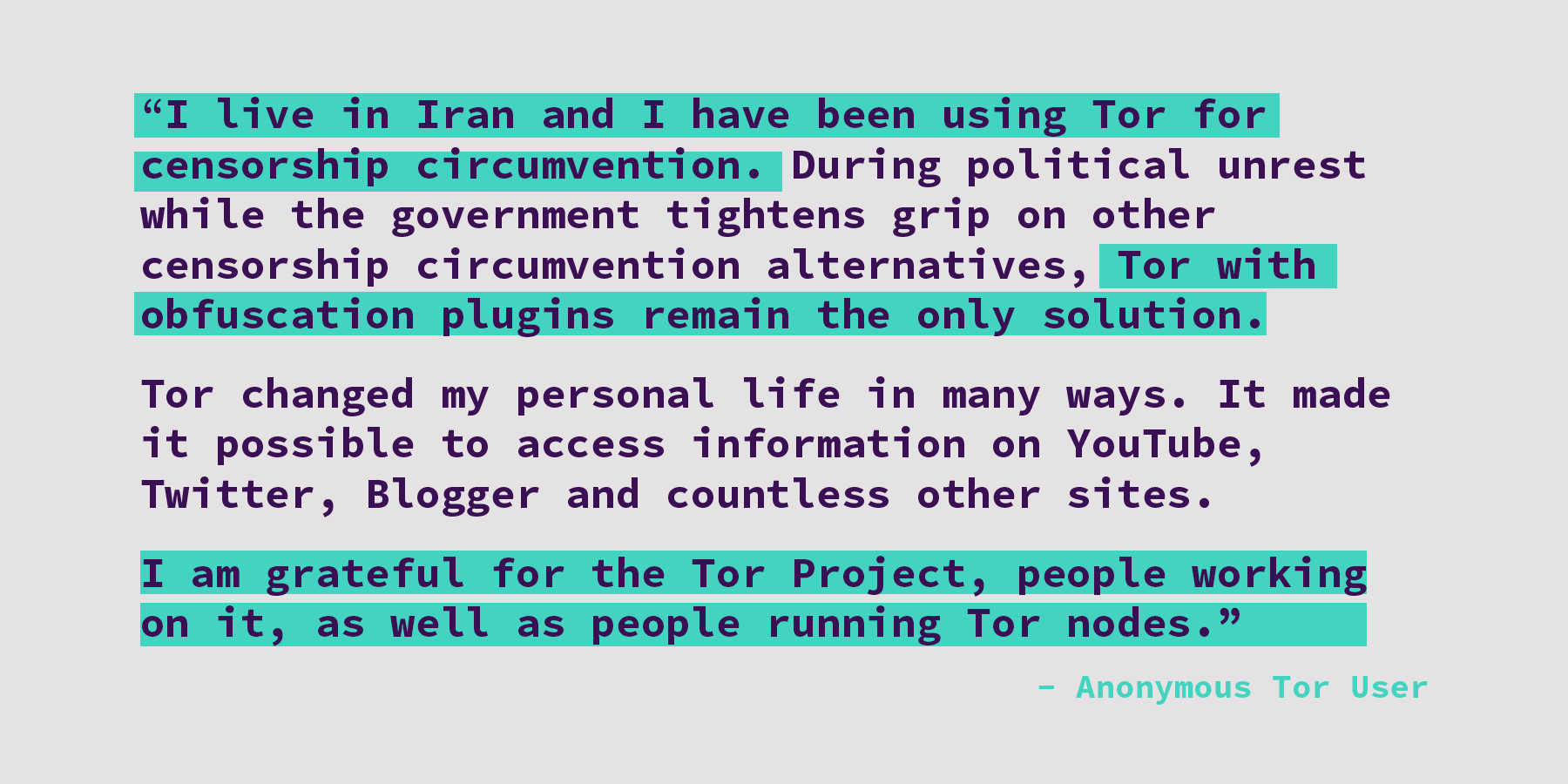 However, thanks to bridges, Tor users are still able to connect to the network when the public Tor relays are blocked. Bridges are private Tor relays that serve as stepping stones into the network. Not only are bridges private, they can also modify their network packets in a way that it's difficult for an observer to conclude that somebody is using Tor. Censored users are able to select bridges from BridgeDB or directly in Tor Browser's Network Settings.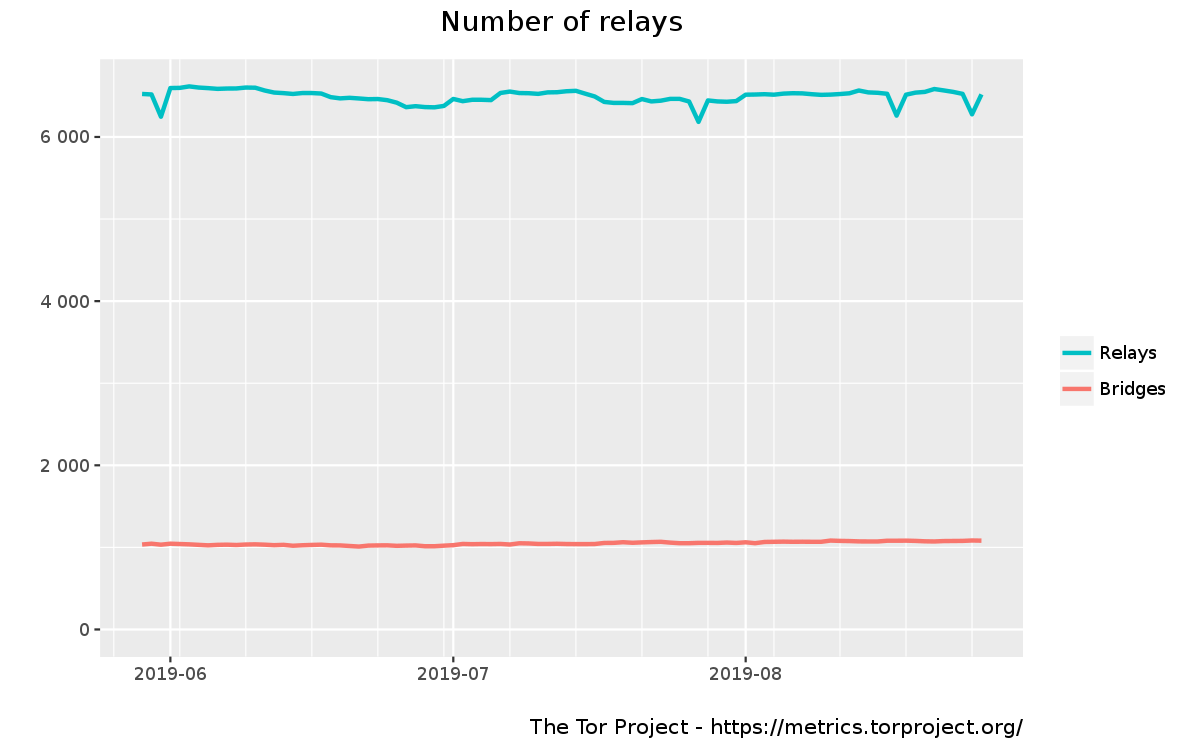 We currently have approximately 1,000 bridges, 600 of which support the obfs4 obfuscation protocol. Unfortunately, these numbers have been stagnant for a while. It's not enough to have many bridges: eventually, all of them could find themselves in block lists. We therefore need a constant trickle of new bridges that aren't blocked anywhere yet. This is where we need your help.
By setting up an obfs4 bridge, you can help censored users connect to the open internet through Tor.
Setting Up a Bridge
Bridges are relatively easy, low-risk, and low bandwidth to operate, but they have a big impact on people where the internet is under oppressive control. A bridge isn't likely to receive any abuse complaints, and since bridges are not listed in the public consensus, they are unlikely to be blocked by popular services. Bridges are a great option if you can only run a Tor node from your home network, have only one static IP address, and don't have a huge amount of bandwidth to donate -- we recommend giving your bridge at least 1 Mbit/sec and it should run 24/7.
To set up an obfs4 bridge, check out our newly revised installation instructions. We have guides for several Linux distributions, FreeBSD, OpenBSD, and docker. Note that an obfs4 bridge needs both an open OR *and* an open obfs4 port. If you run into any trouble while setting up your bridge, check out our help page.
Once you have set up your bridge, find your bridge's fingerprint (our post-install instructions explains how) and send an email to bridge-campaign@torproject.org to tell us your bridge's fingerprint (don't confuse it with the bridge's "hashed fingerprint"). Next month, we will randomly select 10 new bridge operators to receive a metallic roots Tor t-shirt as a token of our gratitude for your help defending the open internet. Set up your bridge and email us by September 30 to qualify. (Edit 2019-10-09: Our random number generator has already picked ten winners. While you can no longer win a t-shirt, you can still win our hearts by continuing to set up new bridges!)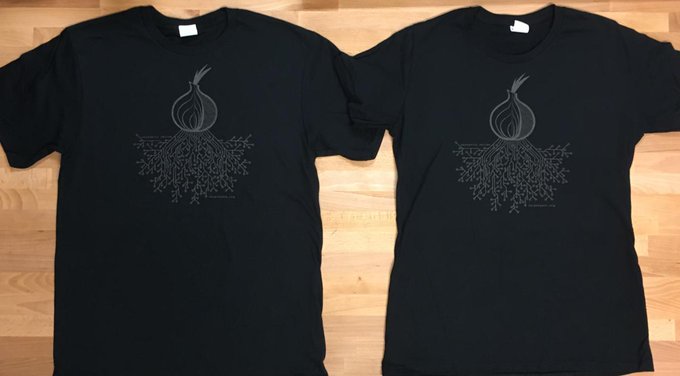 The shirt is available in Classic and Slim sizes S - 2XL, and we can ship to most places in the world.
Other ways to help
If you're not technical enough to run a bridge but want to help censored users, there are other ways you can help:
Make a donation to the Tor Project to support our work developing and sharing tools for privacy and freedom online.
Help translate Tor materials and documentation including information on how to set up a bridge.
Share your support of running and using Tor bridges on social media with the hashtag #RunTorBridges.
Internet freedom is on the decline around the world, but we aren't giving up. Everyone should be able to exercise their right to freedom of expression online, and by running a Tor bridge, you can help people around the world do so more safely.