Spread the word about Tor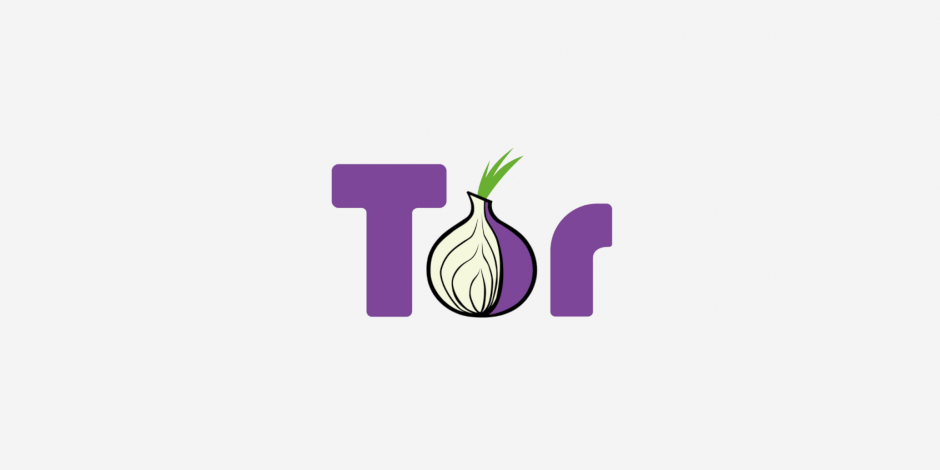 To all Tor advocates,
For all of you who want to spread the word about Tor at a symposium or conference and need printed materials, we finally have something for you: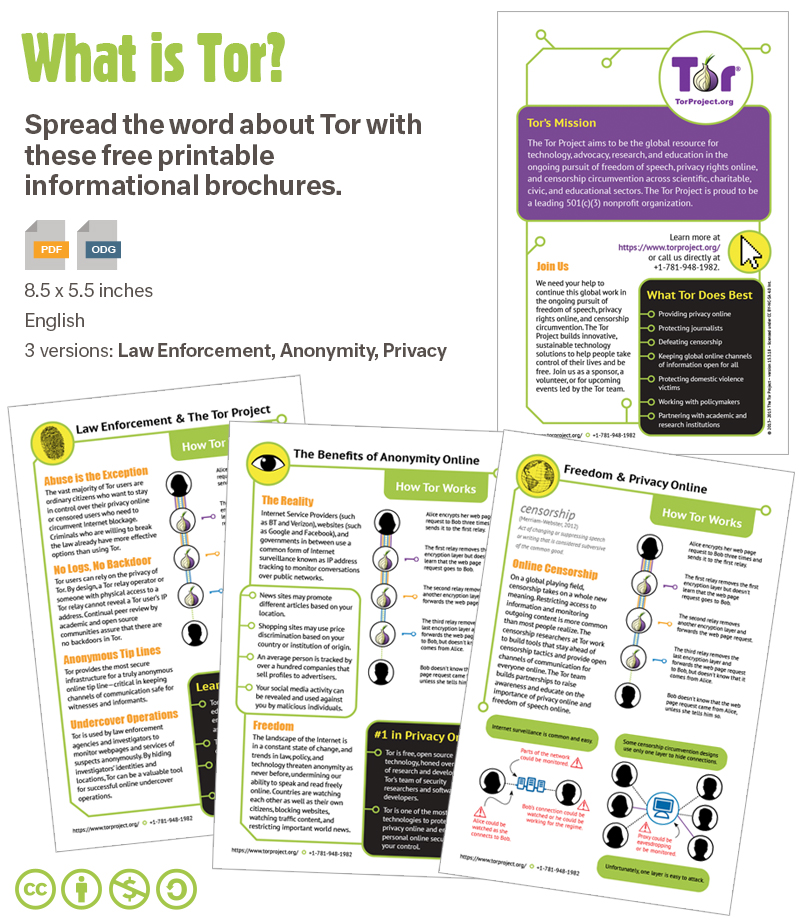 Download these brochures here:
LanguageAvailable formats
ArabicPDFODGTXT
Brazilian PortuguesePDFODGTXT
ChinesePDFODGTXT
EnglishPDFODGTXT
FrenchPDFODGTXT
GermanPDFODGTXT
PortuguesePDFODGTXT
RussianPDFODGTXT
SpanishPDFODGTXT
SwedishPDFODGTXT
TurkishPDFODGTXT
EDIT: Adding new translations as they come in (thanks, folks!). If you're considering translating these brochures, please contact us first at tor-assistants@lists.torproject.org to make sure nobody else is already working on the same translation.
There are three different versions of the brochure, all with the same front and different backs:
Law Enforcement & The Tor Project: Geared as a quick reference for law enforcement audiences (not just investigators, but also support services).
The Benefits of Anonymity Online: This is meant for journalists, domestic violence organizations, and others focused on protecting their identity online.
Freedom & Privacy Online: The target audience here is the general public - helping educate people about the reasons that protecting their privacy is important.
Feel free to use these brochures to spread the word about Tor. And just in case you're new to Tor and wondering whether you're permitted to use these brochures: yes, absolutely! We really want people to talk about Tor. Even if you don't have good answers for all the questions people might come up with, these brochures might serve you as a guidance.
Need a stack of these for an event? Contact us, tell us about the event and how many brochures and which of the three versions you need, and we'll mail them to you. Note that we might ask you to write a trip report and give us some feedback on the brochures in exchange.
Also, we will be offering updated versions of these brochures on an ongoing basis.
Thanks for spreading the word about Tor!