Strength in Numbers: Double Your Donation with Mozilla's Match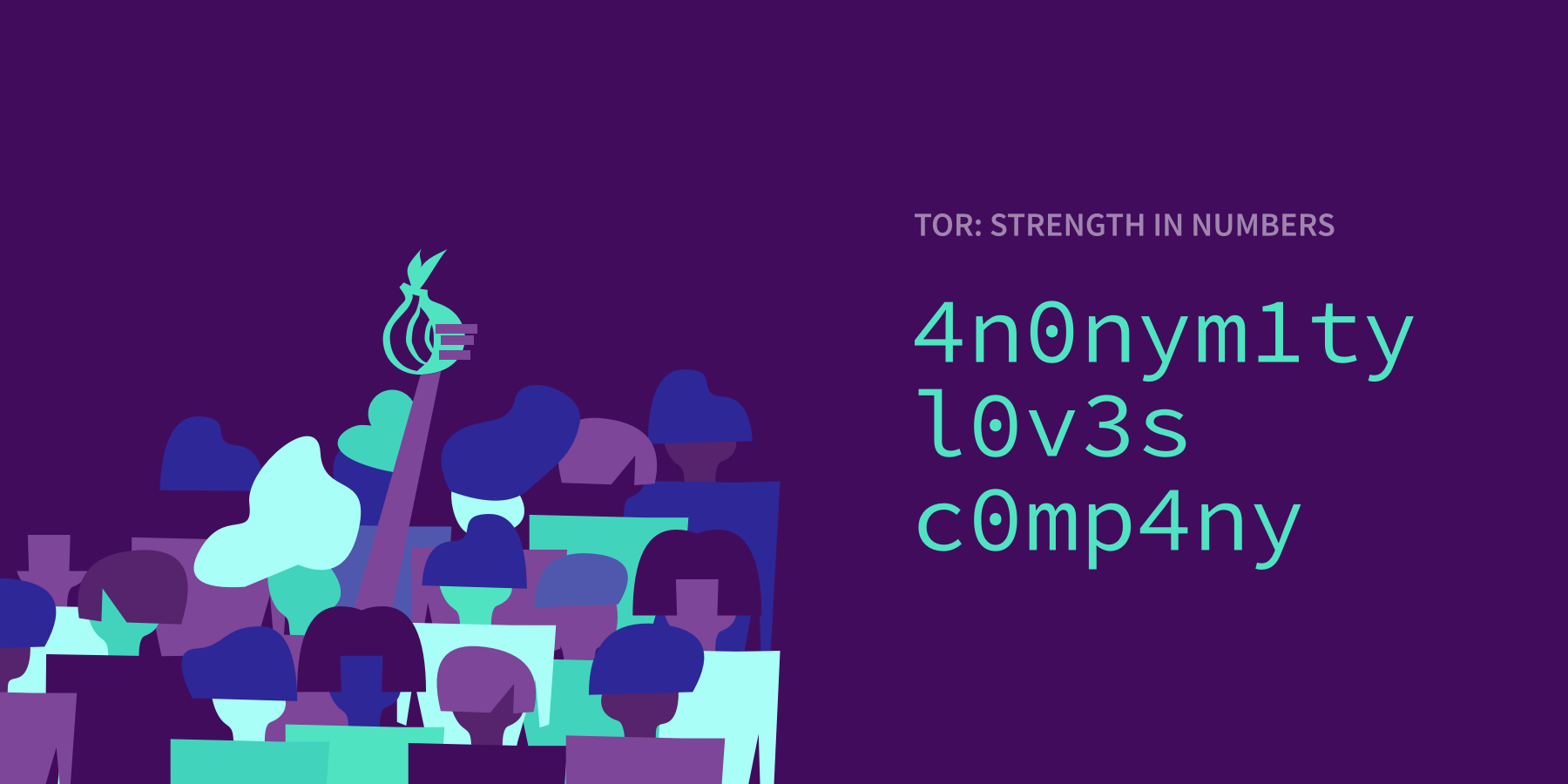 *Note: The Tor Project's postal address has changed since this post was published. Find the most current address in our FAQ.
Strength in Numbers. That's the key to ensuring privacy and freedom online.
2018 has been a great year for the Tor Project. Censorship and surveillance are increasing around the world, but we have banded together to take a stand against invasive and restrictive online practices with hopes of bringing privacy and freedom online to all.
The organization grew both in size and budget. The network grew both in users and relays. We built up our UX and Community teams, and they visited some of our most vulnerable Tor users--in places like Colombia and Uganda--gathering information face-to-face to make Tor more accessible. We used that information to build Tor Browser 8, the most user-friendly Tor Browser ever. And to reach even more people in repressed areas of the world--where most access the internet exclusively through their phones--we released the first Tor Browser for Android.
We're excited to continue this important work in 2019. And we can't do this without our community, our partners, or without our supporters.  
The Tor Project has a bold mission: to take a stand against invasive and restrictive online practices and bring privacy and freedom to internet users around the world. But we can't do it alone.
Countries like Egypt and Venezuela have tightened restrictions on free expression and accessing the open web; companies like Google and Amazon are mishandling people's data and growing the surveillance economy; and some nations are even shutting off the internet completely to quell possible dissidence. 
Today we launch our end-of-year campaign, Strength in Numbers. Your support, along with the support of many others, can ensure the Tor Project's success into the future and ensure we can keep listening to the critical voices of those who need Tor the most.
This year, with your support, we can also:
Increase the capacity, modularization, and scalability of the Tor network, making improvements and integrations into other privacy and circumvention tools easier and more reliable;
Better test for, measure, and design solutions around internet censorship, allowing people around the world living under repressive governments to access the open web safely and privately; and
Strengthen our development of Tor Browser for Android, now in alpha, and make sure it's in tip top shape to reach the rising number of people around the world who only access the internet from a mobile device which may have low bandwidth and a costly connection.
As part of our year end fundraising campaign, Mozilla will be matching every dollar donated to Tor, so your impact will be doubled.
Make a donation today, and you can be counted as one of the stakeholders bringing safe and private internet access to people worldwide.
Because of Mozilla's generous support, there's never been a better time to make a gift to the Tor Project. Every little bit helps. Because there is Strength in Numbers.
Thank you for your help, and thank you, Mozilla.