Strength in Numbers: Library Freedom Is Intellectual Freedom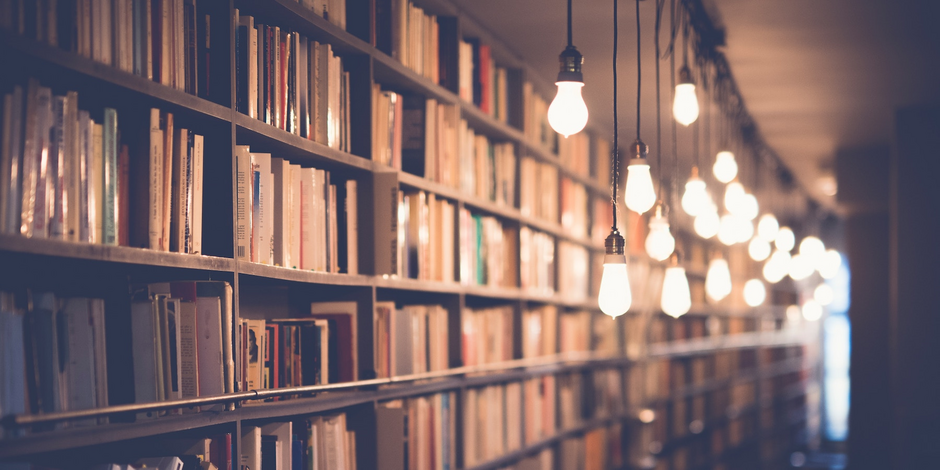 Photo by Janko Ferlič on Unsplash
This post is one in a series of blogs to complement our 2018 crowdfunding campaign, Strength in Numbers. Anonymity loves company and we are all safer and stronger when we work together. Please contribute today, and your gift will be matched by Mozilla.
Anonymity loves company, but it can be hard to get people to show up to the party. Adoption is an issue for pretty much all free software projects, particularly those that might seem challenging for ordinary users. In the last few years, the Tor Project has tried to address this problem by expanding our outreach efforts. Through our Global South Initiative, we've done amazing work with activists and NGOs around the world.
In the United States, our outreach efforts have turned to some of the best defenders of democracy, privacy, and human rights: librarians. A former librarian myself, I started the Library Freedom Project (LFP), an initiative under the Tor umbrella, that provides training to librarians to help them become privacy advocates in their local communities.
We first introduced LFP to the Tor community in 2015. It was originally focused on providing direct trainings to libraries centered on teaching and using Tor, introducing privacy strategies and tools to the mainstream, and occasionally setting up Tor relays inside libraries. LFP made headlines in that first year. We worked with a library in New Hampshire to set up a Tor exit relay, but the U.S. Department of Homeland Security tried to intervene and shut it down. The community fought, and we won to keep it on. Since then, a number of other libraries have been inspired to run relays and install Tor Browser on their computers for the public.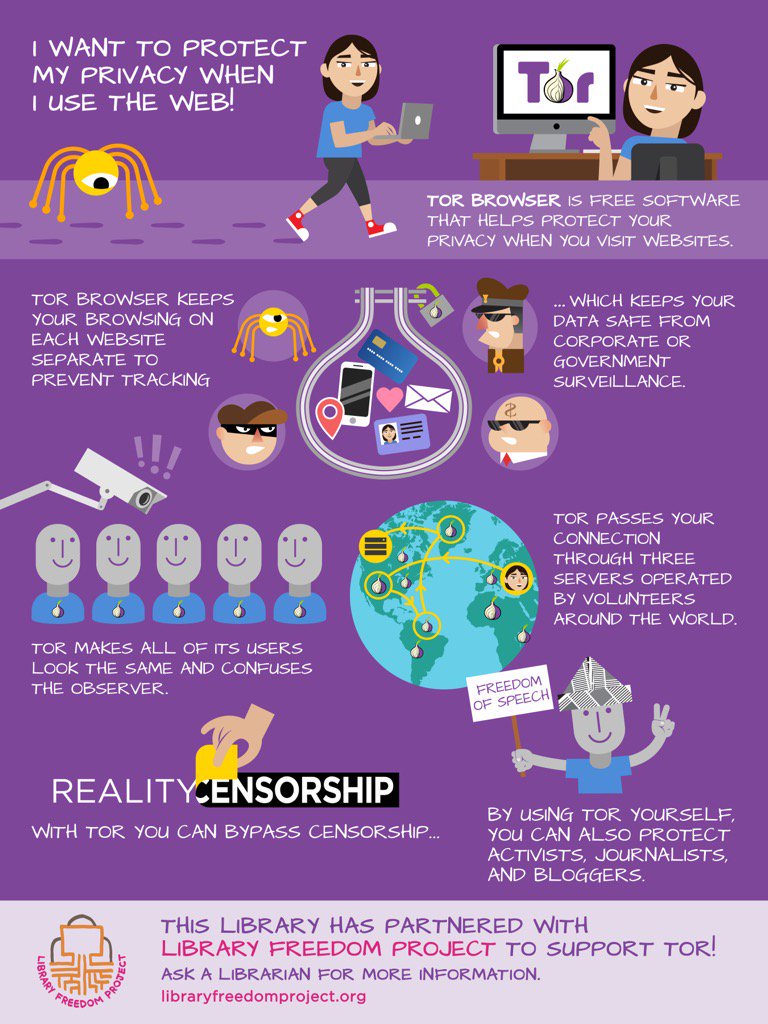 We knew we were onto something. But LFP's staff was small, and there was no way this method would reach a critical mass of libraries and librarians unless it scaled.
That's why we decided to turn Library Freedom Project's smaller trainings into a free intensive six-month training course called the Library Freedom Institute (LFI), a partnership between LFP and New York University (NYU). LFI aims to provide everything a librarian needs to become a privacy advocate in their community and keep the momentum growing. LFI provides readings, practical collaborative assignments, a discussion board for participants to have real-time conversation, an in-person meetup in NYC, and weekly lectures from friendly experts around the privacy scene like Micah Lee, Kade Crockford, April Glaser, and Freddy Martinez. This is a one-of-a-kind opportunity for librarians who want to take their advocacy to the next level.
We wrapped up our first cohort at the beginning of December, and we're proud of our success. Our first graduating class of 13 librarians from around the United States will now become part of the Library Freedom Project, providing outreach and training to communities in diverse parts of the country. And we're excited to announce we just opened applications for our 2019 cohort for another 25 participants, which will commence in April.
By the end of 2020, we will have run LFI four times and trained about 85 privacy advocates, creating a multiplier effect that will bring privacy and anonymity to more communities. LFI and the Tor Project value training people who can train others, because there is strength in numbers.
Tell your librarian friends to apply for LFI. Though tailored to public and community college librarians, LFI is open to librarians from all types of libraries, and it is completely free.
If you're not connected to the library community, you can help drive this movement to bring privacy to libraries by making a donation to the Tor Project.

Libraries need to remain safe places to learn and exercise intellectual freedom in private, and they need to adapt digitally, with tools like Tor, to ensure that happens. With your support, more librarians can become privacy advocates and provide communities with a much needed safe haven from surveillance and censorship online. Donate now, and Mozilla will match your donation.