Take Back the Internet with Us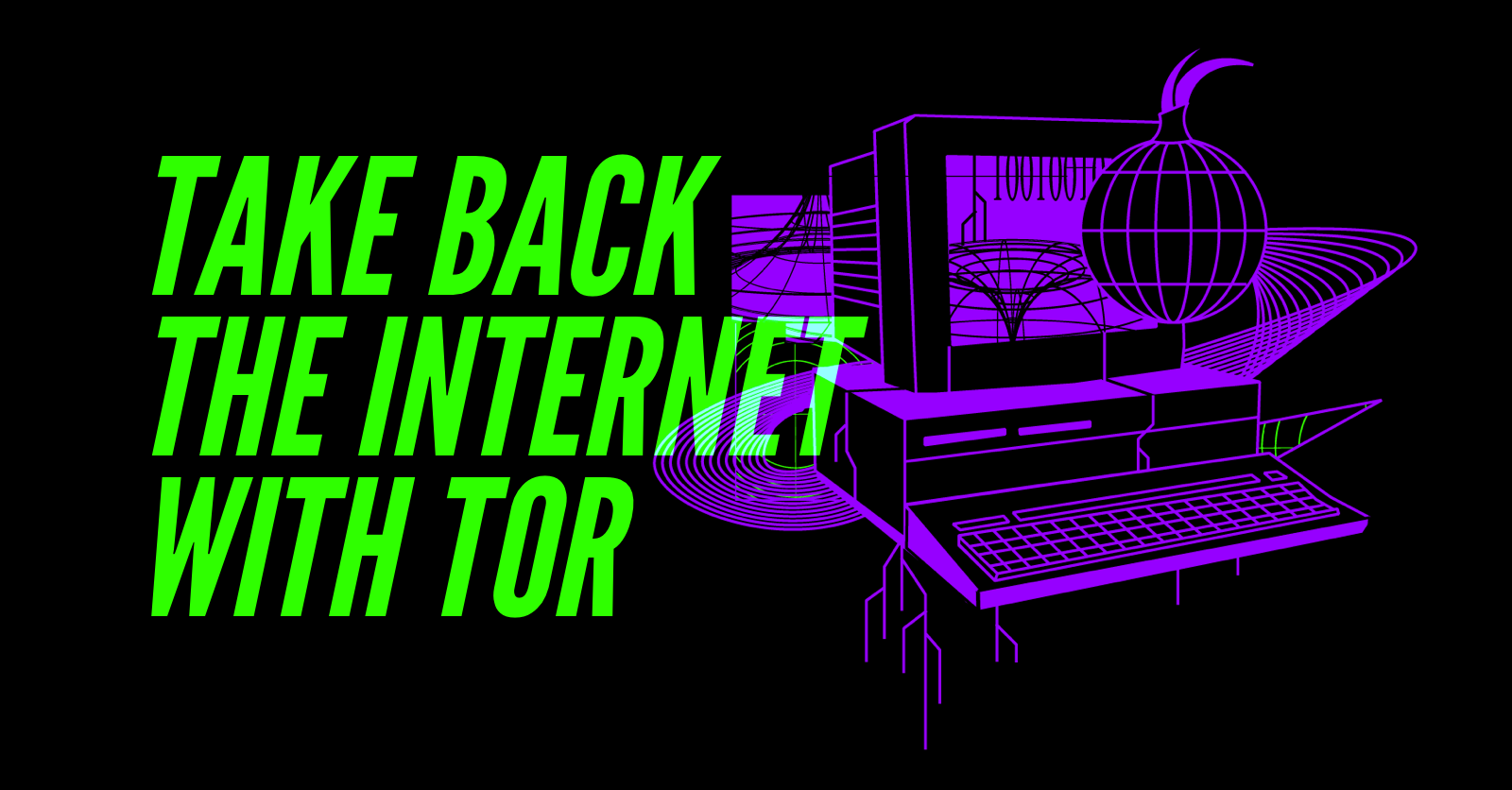 You understand the importance of online privacy. You understand that Tor offers holistic, privacy-by-design solutions that allow you to take back the internet from the grip of surveillance, tracking, and censorship.
You may not know that the Tor Project is a nonprofit organization. Being a nonprofit means we're beholden only to our mission—to build and promote privacy technologies—and not to any entity or funder. Like the Tor network, our funding is intentionally distributed. We are supported by multiple sources--groups that believe in our mission, and, most importantly, individuals like you who stand with us in our belief that privacy is essential to exercising our human rights.
We spend the final weeks of each year asking for your help. The support we receive through our year-end campaign is essential to our success in the coming year. As more and more people become aware of the ways the internet has been co-opted into a money-making tool fueled by their personal data—our day-to-day behaviors, our personalities, our relationships, our vulnerabilities, our fears—more people are turning to Tor for solutions. In turn, the Tor team is working hard to ensure everyone can easily access our tools. This means scaling the network to accommodate increased usage, improving speed and usability, and training people who are in most need.
In addition to raising critical funds, we also try to use our campaigns as an opportunity to spread the word about Tor and offer a deeper understanding of the context surrounding our work. This year our theme is Take Back the Internet with Tor. We will focus on what the internet was intended to be—a free and open space to share information, where your personal data was not a commodity—the people fighting for those ideals, and the tools that allow us to take back the internet, one user at a time.
We also want our campaigns to be fun and interesting for everybody who cares about Tor. This year, every week of the campaign, we will offer opportunities to win prizes, like signed copies of books, artifacts from people who are working to take back the internet, and limited-edition Tor swag. Everyone who makes a donation of any size during the campaign's first week, October 28th to November 4th, will be entered to win prizes in each and every drawing.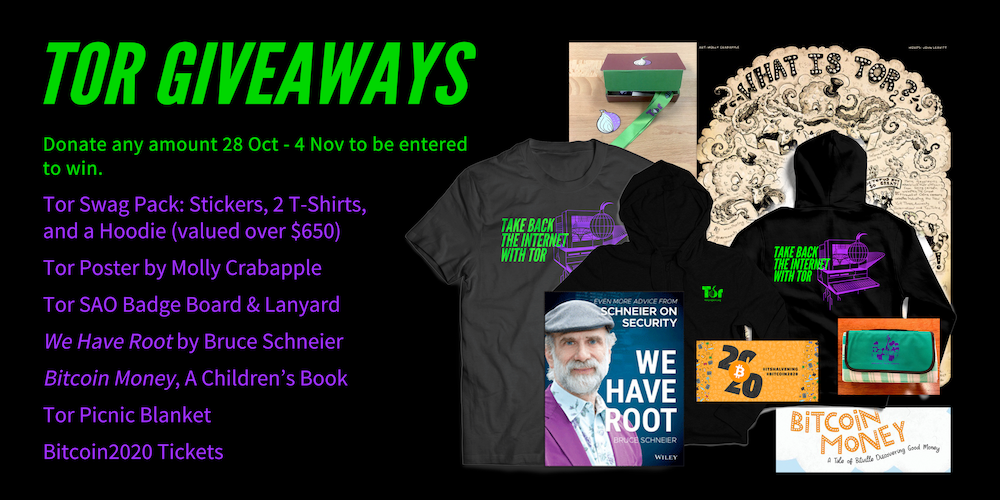 Sample of prizes you'll be entered to win:
Tor Swag Pack: Stickers, 2 T-Shirts, and a Hoodie (valued over $650)
We Have Root by Bruce Schneier, Tor Board Member
Tor Poster by Molly Crabapple with words by John Leavitt
Tor SAO Badge Board & Lanyard
Bitcoin Money, A Children's Book by Michael Caras
Tor Picnic Blanket
Bitcoin2020 Tickets
We hope you will think critically about how important privacy is to you and consider donating to help us take back the internet. Give today through 31 December, and Mozilla will match your donation. Your gift will go twice as far.

P.S. Don't forget to make your year-end gift before November 4th so you have a chance to win one of our fantastic prizes.