Taking Back the Internet: Wins & Victories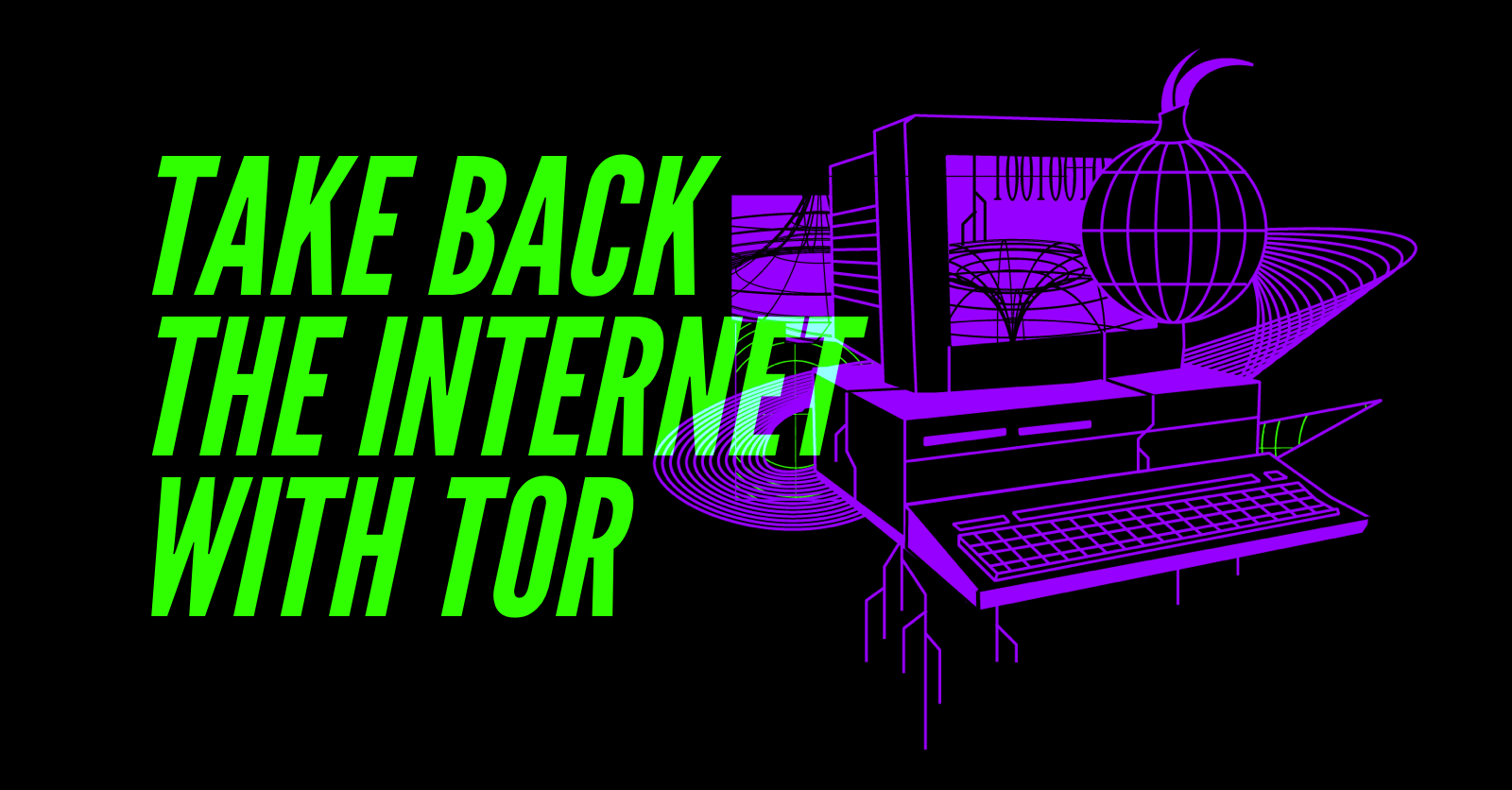 Surveillance, censorship, and tracking run rampant online. By supporting and using Tor, you help to take back the internet.
---
Cambridge Analytica. Twitter "accidentally" selling your phone numbers, meant only for 2FA, to advertisers. The U.S. border patrol's stack of surveillance files on journalists working at the Southern U.S. border. Iran shutting down the internet for all 80 million citizens to stifle protests. The onslaught of news about the powers that be exploiting us and violating our privacy—it can feel like there is no hope in resisting surveillance, tracking, and censorship online.
 
It's true that there is a lot at stake, and there are many well-funded adversaries. But we've seen some important victories in taking back the internet. The Tor Project's growth and continued existence despite billion-dollar global efforts to limit the free flow of information is one. And we're not alone in the fight against surveillance, tracking, and censorship. Many people and organizations are, and have been, working to take back the internet and resist the surveillance state. Change happens with persistence.
Taking back the internet is a matter of liberty in line with the movements for free and open source software. The code of open source software is open for inspection and collaboration, and free software is free to be reused and adapted and shared into new forms. The roots of the free software movement go back to the 1980s with the launch of GNU as a reaction to proprietary software. Tor Browser is free and open source software built from Firefox, so these principles are playing a critical role in taking back the internet from tech giants today.
Most of what runs in the internet is open source--servers like Apache and Nginx, programming languages like Python and Ruby, and vast libraries for building websites and software. Similarly we've seen the rise the Creative Commons movement and Wikipedia overtaking the Encyclopedia Britannica.
 
And when Edward Snowden blew the whistle on the NSA's mass surveillance program, we crossed a line in the public understanding around privacy. The conversation that reached a new peak in 2013 has continued to mount, and more and more people are looking for options to keep their personal lives away from prying eyes and government monitoring.
Many of these news organizations are beginning to engage in the conversation about privacy, surveillance, and censorship. What some used to consider a theoretical thought exercise is becoming a clear reality, and as a result, more people and more publications are interested in discussing privacy, or our lack thereof, online. See: deep dives into surveillance and press freedom by Micah Lee and The Intercept as a whole, the Privacy Project from the NYT, How to Hide from Silicon Valley from Bloomberg, and WIRED's article about Tor being easier than ever.
These major publications are also beginning to recognize that censorship impacts their readers, and stops users from reaching their sites. News outlets adopting onion services are helping their readers circumvent increasing censorship. Most recently, Deutsche Welle and BBC launched their .onion sites, joining the list of publications offering an onion site, alongside The New York Times, ProPublica, and BuzzFeed News. Similarly, more than 75 newsrooms have adopted SecureDrop, a Tor-powered open-source whistleblower submission system, to securely accept documents from anonymous sources.
 
We're also seeing the result of a long push for the standardization of HTTPS, bringing encryption to web browsing. What was once an alternative is now the expectation. We're also seeing adoption of DNS over HTTPS (DoH) to increase user privacy and security. (Ultimately, we imagine a world where the next widespread communication protocol upgrade is HTTPS → .onion.)
RT if u remember when only ~20% of websites used HTTPS instead of the inverse. https://t.co/XoIxjuzuum pic.twitter.com/tUcxqw69cw

— yan (@bcrypt) October 30, 2019
The rise of popularity of privacy extensions like Privacy Badger, HTTPS Everywhere and tools like Brave, DuckDuckGo, Signal, and Tor Browser point to the increased interest in privacy and security by people all over the world. The success of these tools underline how it's possible to make alternatives that aren't based on data exploitation, and people will use them.
 
An increase in consciousness about privacy has also brought about new kinds of resistance to surveillance: communities across the U.S. are banning face recognition technology and placing limits on the ways law enforcement and governments can use this kind of tech, which has disproportionately high error rates for women and people of color. In October, a three-year moratorium was placed on law enforcement's use of face recognition across the state of California, and other cities and states are opening up this discussion in their regions.
 
The struggle for a free internet and a world free of surveillance is interconnected, and we're all part of the effort. It's not easy to actualize, but it is easy to imagine a world where a different kind of online experience is the norm. You can help us get there. Supporting Tor is one step.

Make a contribution today, and help take back the internet.