Tor's Bug Smash Fund, Year 2: $106,709 Raised!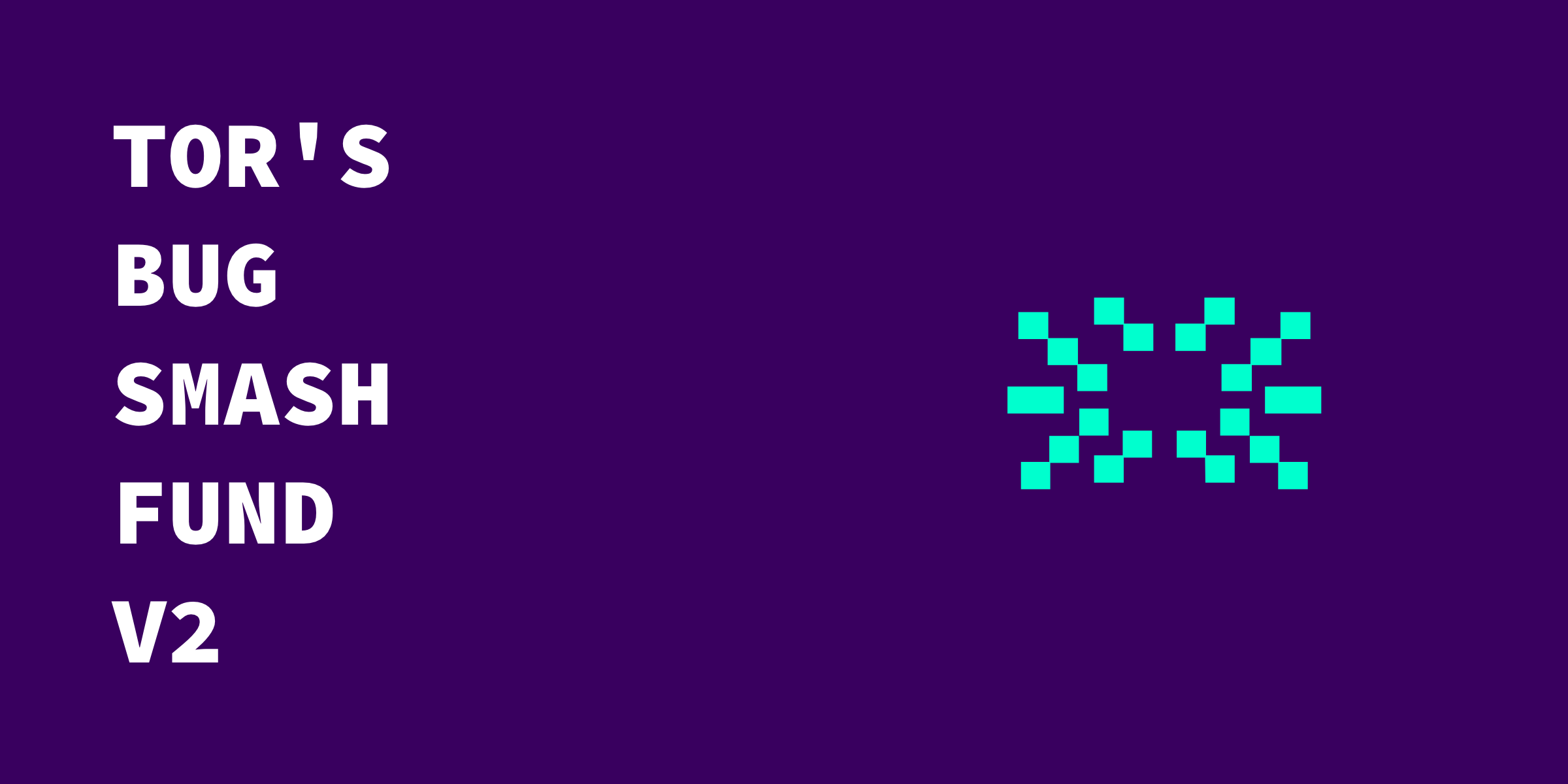 Let's start this post with a rousing THANK YOU to the Tor community!
This August, we asked you to help us fundraise for our second annual Bug Smash Fund campaign. This fund is designed to grow a healthy reserve earmarked for maintenance work, finding bugs, and smashing them—all tasks necessary to keep Tor Browser, the Tor network, and the many tools that rely on Tor strong, safe, and running smoothly.
In 2019, we raised $86,081, half of which we raised in-person at DEFCON.
In 2020, despite the challenges of COVID-19 and event cancellations, you helped us to raise $106,709!
We could not have predicted how successful this campaign would be. We're living in a world with new limitations and challenges, and we know many of you are impacted by the financial impact of the pandemic and its ripple effects, as are we. Despite that, contributions came from all over the world, in all different forms: online, through the mail, and in a multitude of different cryptocurrencies, with individual and organizational campaigns supporting the Bug Smash Fund in a variety of efforts. We are humbled by your generosity and continued encouragement around the importance of this fund. Thank you!
Additionally, 60% of all donations came in the form of cryptocurrency. Thank you to everyone from the cryptocurrency community for supporting Tor—you've made a huge impact on our ability to find and fix bugs.
What's next: as we did in 2019, we'll tag bugs in GitLab with BugSmashFund so you can follow along with how we're allocating the fund. We'll also make periodic updates here on the blog and through the newsletter about our progress with these BugSmashFund tickets. 
Thank you to everybody who made a contribution to the Bug Smash Fund. This work is critical in helping us to provide safer tools for millions of people around the world exercising their human rights to privacy and freedom online.
P.S.: If you made a gift of $74 in order to receive a surprise t-shirt pack during this campaign, your gift is in the mail and on its way to you now.