Bug Smash Fund, Year 2: Progress Since February 2021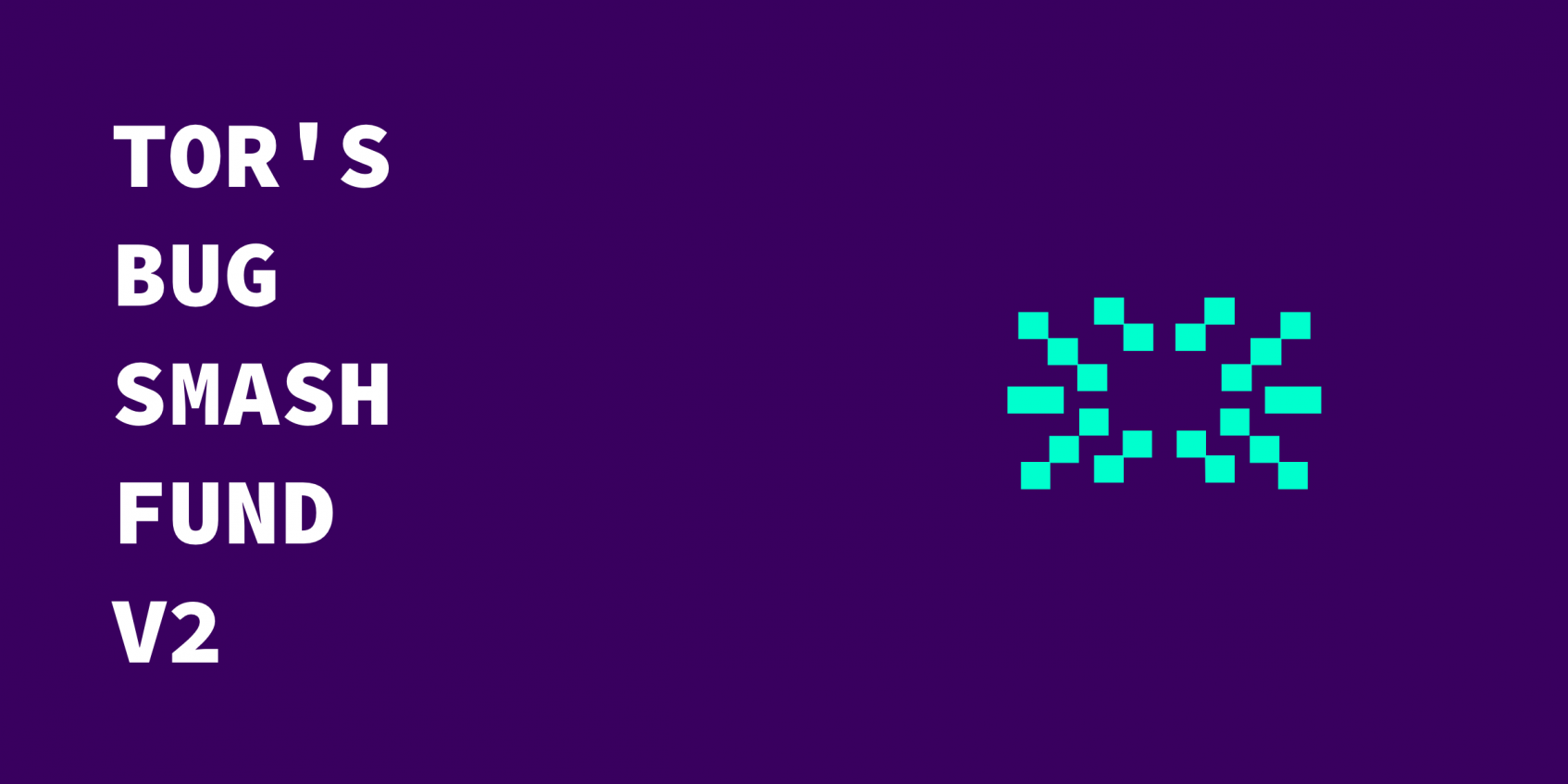 Last August, we asked you to help us fundraise during our second annual Bug Smash Fund campaign. This fund is designed to grow a healthy reserve earmarked for maintenance work, finding bugs, and smashing them—all tasks necessary to keep Tor Browser, the Tor network, and the many tools that rely on Tor strong, safe, and running smoothly. In 2020, despite the challenges of COVID-19 and event cancellations, you helped us to raise $106,709!
We want to share an update on some of the work that the second year of the Bug Smash Fund has made possible.
Since 2019, we've marked 410 tickets with BugSmashFund. As of today, 373 of those tickets have been closed, and 37 of them are still in progress. This year, we've used the Bug Smash Fund to work on continuous integration tooling, Tor Browser improvements, helping onion services providers defend against DDoS by migrating to v3 onion services, fixing bugs on GetTor, moving forward with Arti, and security fixes. We have also used the Bug Smash Fund to create a new status.torproject.org page, which will act as a landing place for network and service status updates.
Thanks for supporting this work!
Below is a list of some of the tickets we've closed since our last update in February 2021.
Website
We fixed several bugs on our main website (https://torproject.org). 
Censorship Analysis
We tracked several censorship events in Iran, Venezuela and other countries.
BridgeDB
We have a sponsored project to improve bridgeDB, but some bugs are not covered and were fixed with the Bug Smash Fund.
GetTor
We are back into maintaining GetTor. It will be integrated into rdsys this year, but for now, we have GetTor running on its own.
Onionoo
We fixed a few bugs in the service that runs Relays Search.
Tor
We fixed a variety of bugs on core tor with the Bug Smash Fund over the last several months.
Tor Browser
We've fixed bugs in the Tor Browser building process, as well as closed two tickets related to Tor Browser itself: onion alias url rewrite is broken and document first party isolation for Tor researchers. We are also in the process of changing the repositories branch from "master" to "main," and some of that work was done during this period.
Thank you to everybody who made a contribution to the Bug Smash Fund. This work is critical in helping us to provide safer tools for millions of people around the world exercising their human rights to privacy and freedom online.
If you'd like to make a contribution to the Bug Smash Fund, you can do so by making a gift at donate.torproject.org: just add "Bug Smash Fund" into the comment field, and we'll make sure it's directed to the right place.