Tor's Bug Smash Fund: Year Two!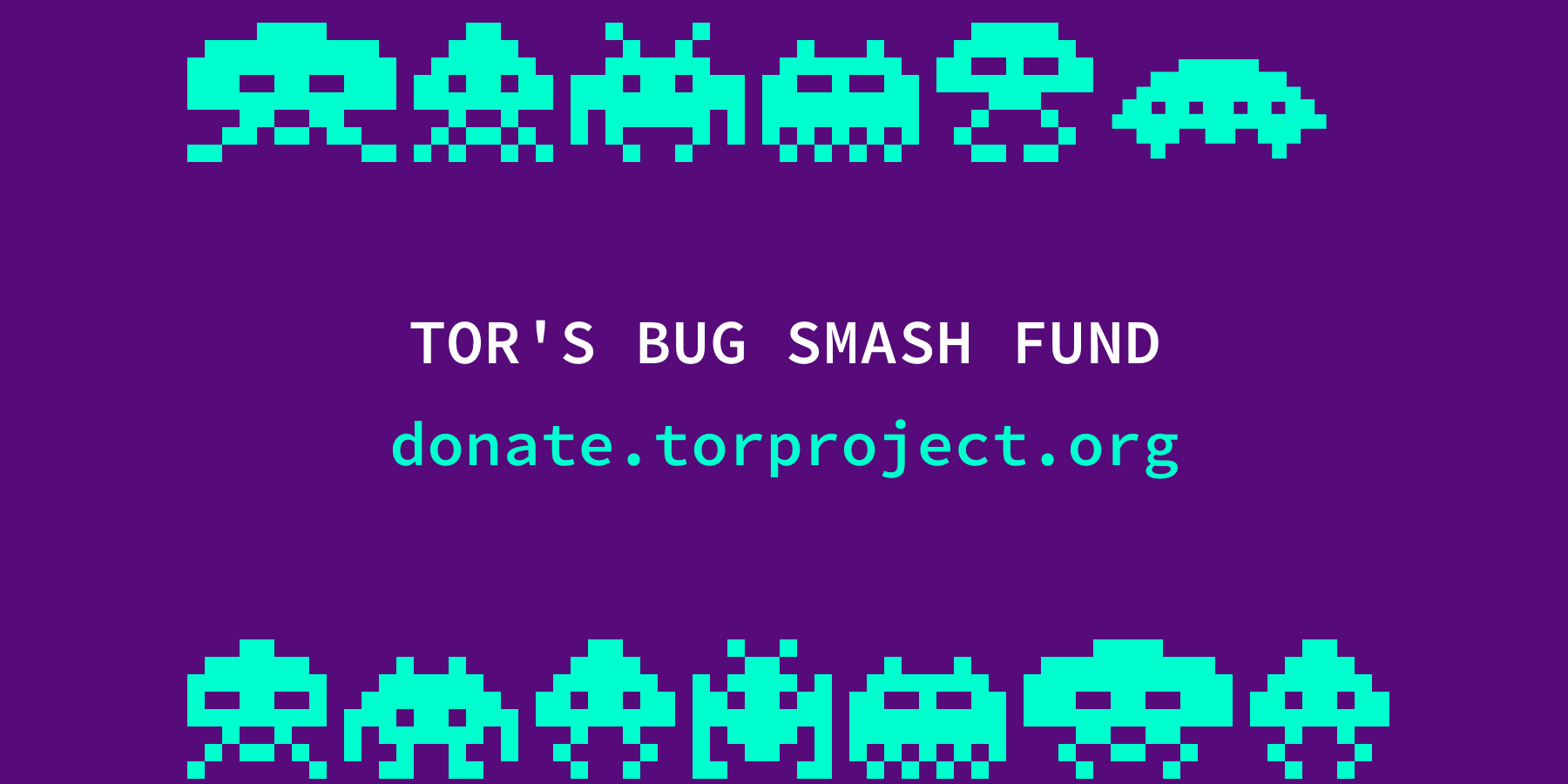 The Bug Smash Fund is back for its second year! In 2019, we launched Tor's Bug Smash Fund to find and fix bugs in our software and conduct routine maintenance. Maintenance isn't a flashy new feature, and that makes it less interesting to many traditional funders, but it's what keeps the reliable stuff working--and with your support, we were able to close 74 tickets as a result.
These bugs and issues ranged from maintenance on mechanisms for sending bridges via email and collecting metrics data to improving tor padding, testing, onion services, documentation, Tor Browser UX, and tooling for development. This work keeps Tor Browser, the Tor network, and the many tools that rely on Tor strong, safe, and running smoothly.
And there's so much more we can accomplish. Nineteen tickets tagged BugSmashFund are still open, and as you know, a big part of building software is ensuring that you can address issues when you find them. As such, starting August 1, every donation we receive during the month of August will count towards the Bug Smash Fund 2020.

There's no doubt that a lot has changed since August 2019. Close to half of the 2019 Bug Smash Fund came from your donations in person at DEFCON. But this year the pandemic has had a big impact on our ability to meet our donors in person. And it is with direct donations that we can successfully smash bugs.
We've seen a strong show of support from our donors over the last several months, and this demonstrates how important Tor is during a time of protest, social distance, and change. Our goal is to match the amount we raised in the 2019 Bug Smash Fund: $86,081, and we need your support to get there.
There are many different ways to contribute to the Bug Smash Fund, and all of them count towards reaching this goal:
Make a one-time donation (and get swag like Tor stickers and t-shirts in return)
Use the hashtag #TorBugSmash to share the campaign
Your support keeps Tor strong. Thank you for being part of the fight for privacy online.