Tor Friends and Relay Operators Meetup: Berlin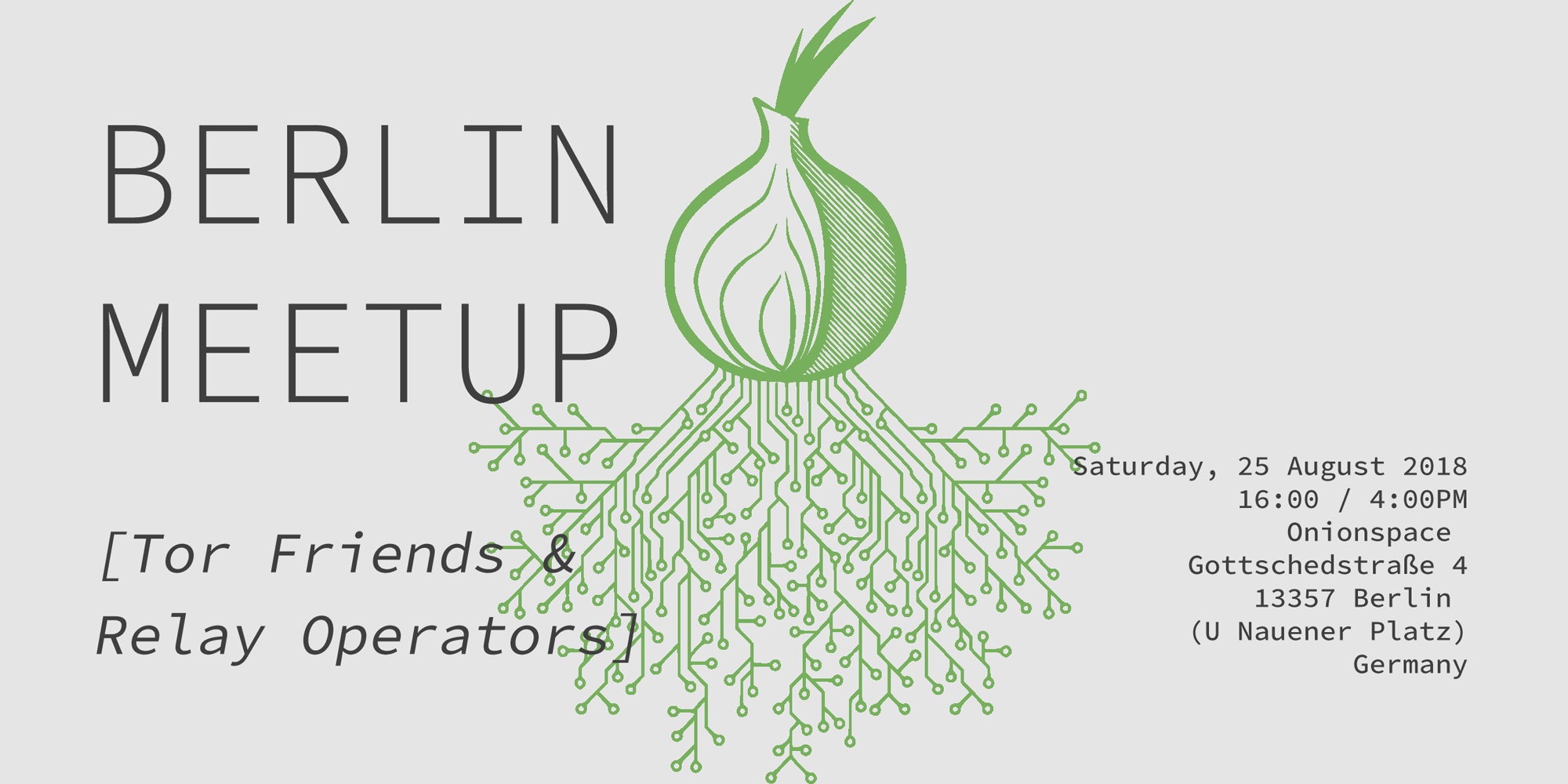 Dear Zwiebelfreunde (onion friends) and relay operators,
A
less than a month ago
we hosted a meetup at Onionspace in Berlin
to come together, talk
and work on solutions regarding the coordinated
raids
of
Zwiebelfreunde organization (Torservers.net) and
the Tor ecosystem. Among
member
of Zwiebelfreunde
a number of relay operators and users shared their
concerns, ideas
and proposals to stre
then the Tor network and maintain a healthy community. You can read our notes here.
follow-up meetup to continue our discussions related to Tor users and relays operators on Saturday, August 25th at 16:00
(4:00 PM). Members of the Torservers will be together with us
the current state of the process with the court case.
If you want to learn more about Tor or running a relay, we'll be available to help with that, too.
When: Saturday, August 25th, 2018
Start Time: 16:00 / 4:00 PM
Where:  Gottschedstrasse 4, Entrance 4, 13357 Berlin (U Nauener Platz), Onionspace