The Tor Project Elects New Board of Directors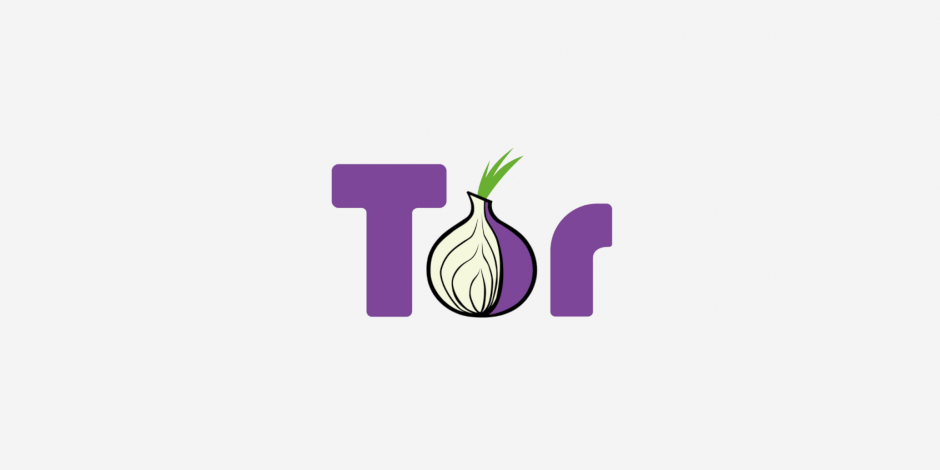 Today, the board of directors of the Tor Project is announcing a bold decision in keeping with its commitment to the best possible health of the organization.
Says Tor's Executive Director Shari Steele, "I think this was an incredibly brave and selfless thing for the board to do. They're making a clear statement that they want the organization to become its best self."
A Statement from the Board of Directors of The Tor Project
As Tor's board of directors, we consider it our duty to ensure that the Tor Project has the best possible leadership. The importance of Tor's mission requires it; the public standing of the organization makes it possible; and we are committed to achieve it.
We had that duty in mind when we conducted an Executive Director search last year, and appreciate the leadership Shari Steele has brought. To support her, we further believe that it is time that we pass the baton of board oversight as the Tor Project moves into its second decade of operations.
Accordingly, we are pleased to announce an excellent slate of new directors who have agreed to serve on Tor's board. The old directors have, as of July 12, 2016, elected these directors as the new Tor board:
Matt Blaze
Cindy Cohn 
Gabriella Coleman
Linus Nordberg
Megan Price   
Bruce Schneier
Roger Dingledine and Nick Mathewson will continue in their roles as co-founders of the Tor Project, leading Tor's technical research and development. We will all continue to support Tor's mission, community, management, and organization; and we are happy to offer Shari, the new board, and the entire team our help and knowledge. We thank the Tor community for their patience and help in this transition.
Signed,
Roger Dingledine
Meredith Hoban Dunn
Ian Goldberg
Nick Mathewson
Julius Mittenzwei
Wendy Seltzer
Rabbi Rob Thomas
--------
Biographies of Incoming Board Members
(Photos available upon request)
 
Matt Blaze is a professor in the computer and information science department at the University of Pennsylvania, where he directs the Distributed Systems Laboratory. He has been doing research on surveillance technology for over 20 years, as well as cryptography, secure systems, and public policy.
 
Cindy Cohn is the Executive Director of the Electronic Frontier Foundation (EFF). From 2000 to 2015 she served as EFF's Legal Director as well as its General Counsel.  Ms. Cohn first became involved with EFF in 1993, when EFF asked her to serve as the outside lead attorney in Bernstein v. Dept. of Justice, the successful First Amendment challenge to the U.S. export restrictions on cryptography.  Since then, Ms. Cohn has worked to ensure that people around the world have the right to access information and communicate privately and anonymously, including mounting lawsuits against NSA spying, providing legal counsel to computer programmers building and developing privacy and anonymity tools, and helping to develop the Necessary and Proportionate Principles applying international human rights standards to digital  communications surveillance.   
 
The National Law Journal named Ms. Cohn one of 100 most influential lawyers in America in 2013, noting: "[I]f Big Brother is watching, he better look out for Cindy Cohn." She was also named one of the 100 most influential lawyers in 2006 for "rushing to the barricades wherever freedom and civil liberties are at stake online."  In 2007 the National Law Journal named her one of the 50 most influential women lawyers in America. In 2010 the Intellectual Property Section of the State Bar of California awarded her its Intellectual Property Vanguard Award and in 2012 the Northern California Chapter of the Society of Professional Journalists awarded her the James Madison Freedom of Information Award.
 
Bruce Schneier is an internationally renowned security technologist; called a "security guru" by The Economist.  He is the author of 14 books -- including the New York Times best-seller Data and Goliath: The Hidden Battles to Collect Your Data and Control Your World -- as well as hundreds of articles, essays, and academic papers.  His influential newsletter "Crypto-Gram" and blog "Schneier on Security" are read by over 250,000 people.  Schneier is a fellow at the Berkman Center for Internet and Society at Harvard University, a Lecturer in Public Policy at the Harvard Kennedy School, a board member of the Electronic Frontier Foundation and the Tor Project, and an advisory board member of EPIC and VerifiedVoting.org.  He is also a special advisor to IBM Security and the Chief Technology Officer of Resilient.
 
Gabriella (Biella) Coleman holds the Wolfe Chair in Scientific and Technological Literacy at McGill University. Trained as an anthropologist, her scholarship explores the intersection of the cultures of hacking and politics, with a focus on the sociopolitical implications of the free software movement and the digital protest ensemble Anonymous.  She has authored two books, Coding Freedom: The Ethics and Aesthetics of Hacking (Princeton University Press, 2012) and Hacker, Hoaxer, Whistleblower, Spy: The Many Faces of Anonymous (Verso, 2014), which was named to Kirkus Reviews' Best Books of 2014 and was awarded the Diana Forsythe Prize by the American Anthropological Association. Her work has been featured in numerous scholarly journals and edited volumes. Committed to public ethnography, she routinely presents her work to diverse audiences, teaches undergraduate and graduate courses, and has written for popular media outlets, including the New York Times, Slate, Wired, MIT Technology Review, Huffington Post, and the Atlantic.
 
Linus Nordberg is a longtime internet and privacy activist who has been involved with Tor since 2009. He's a software developer who specializes in network security and operating internet services. Since his start at Tor he's developed code, run services, and advocated for the Tor Project. He's one of the founders of the Swedish digital rights organization DFRI (Digitala Fri- och Rättigheter) and through that involved in the European umbrella public policy organization EDRi (European Digital Rights).
 
Megan Price, Executive Director of the Human Rights Data Analysis Group, designs strategies and methods for statistical analysis of human rights data for projects in a variety of locations including Guatemala, Colombia, and Syria. Her work in Guatemala includes serving as the lead statistician on a project in which she analyzes documents from the National Police Archive; she has also contributed analyses submitted as evidence in two court cases in Guatemala. Her work in Syria includes serving as the lead statistician and author on three reports, commissioned by the Office of the United Nations High Commissioner of Human Rights (OHCHR), on documented deaths in that country.
Megan is a member of the Technical Advisory Board for the Office of the Prosecutor at the International Criminal Court, a Research Fellow at the Carnegie Mellon University Center for Human Rights Science, and she is the Human Rights Editor for the Statistical Journal of the International Association for Official Statistics (IAOS). She earned her doctorate in biostatistics and a Certificate in Human Rights from the Rollins School of Public Health at Emory University. She also holds a master of science degree and bachelor of science degree in Statistics from Case Western Reserve University.
--------
The Tor Project develops and distributes free software and has built an open and free network that helps people defend against online surveillance that threatens personal freedom and privacy. Tor is used by human rights defenders, diplomats, government officials, and millions of ordinary people who value freedom from surveillance.
The Tor Project's Mission Statement: "To advance human rights and freedoms by creating and deploying free and open anonymity and privacy technologies, supporting their unrestricted availability and use, and furthering their scientific and popular understanding."
For media inquiries, contact press at tor project dot org.