Volunteer Spotlight: Damian Johnson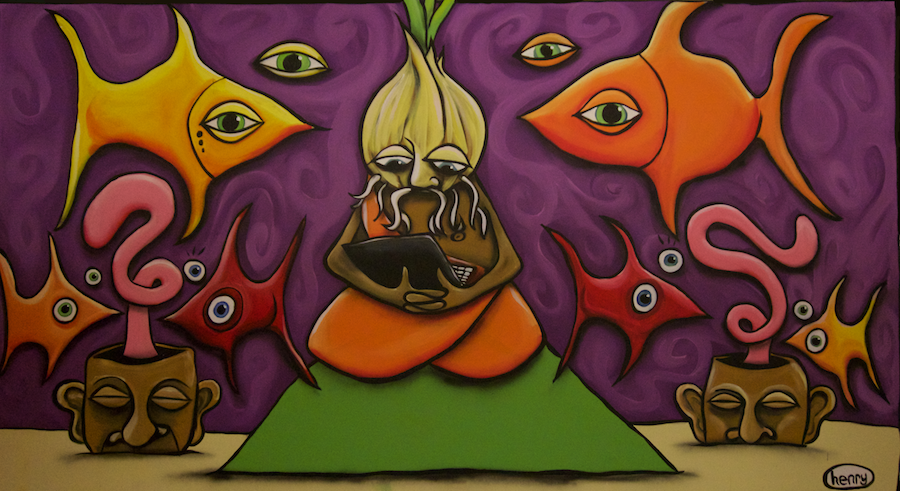 Tor mural painted by Ryan 'Henry' Ward.
Tor is a labor of love, built by a small group of committed individuals, but we're lucky to have the support of a dedicated volunteer base who help us make Tor the strongest anonymity tool out there. Today, we're highlighting one volunteer in particular, Damian Johnson, aka atagar.
Eight Years and Counting
Damian has been contributing to Tor since 2009, when he was developing a real-time relay which started as a Google's Summer of Code application. "Though I'll need to pull back the time I contribute to Tor," he wrote, as summer drew to a close, "I'm still hoping to stay active in the community."
We're so glad that Damian has done just that and become so central to Tor. In the past eight years, he has continued to develop arm (which just got a big overhaul, and is now called Nyx) and Stem, a Python controller library to use with Tor. He also graduated to running Google's Summer of Code for six years, runs DocTor, a tool which monitors relay consensus health, and helps us run Tor's many mailing lists, and helps onboard new core Tor members.
We're grateful to Damian's commitment to internet freedom, and for rolling up his sleeves and helping to improve Tor. Thank you, Damian!
Getting involved with Tor is easy. You can help us make the network faster and more decentralized by running a relay, especially if you live in a part of the world where we don't have a lot of relays yet.
"The best defense for civil liberties is to deny centralized authority the power it needs to restrict personal freedoms," Damian wrote in his GSOC application in 2009. "Privacy is a vital part of that."
That's still true today. Tor is a vital tool for protecting privacy and resisting repressive censorship and surveillance. If you can, please consider making a donation. Mozilla is generously matching every donation up to $500,000, so now's your chance to double your impact.